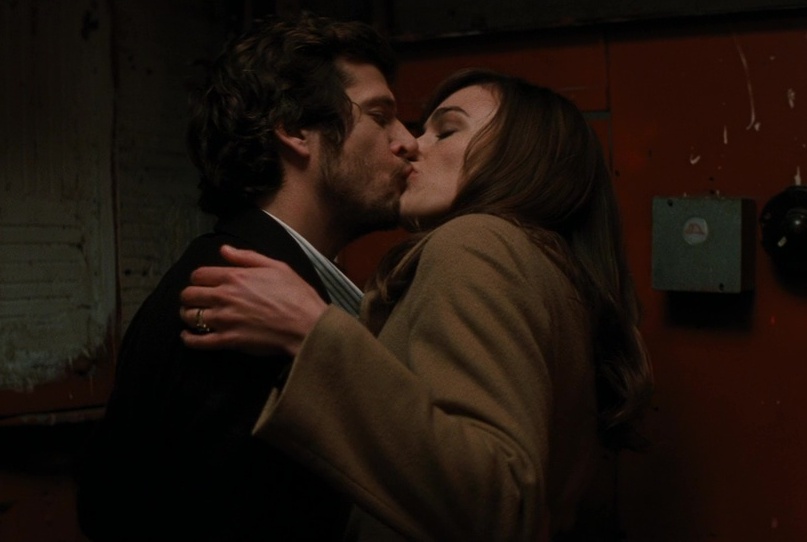 Description
The story follows a married couple, apart for a night while the husband takes a business trip with a colleague to whom he's attracted. While he's resisting temptation, his wife encounters her past love.
Details for the movie Last Night (2010)
Director: Massy Tadjedin
Starring: Keira Knightley, Sam Worthington, Eva Mendes
Country: USA
Cheating Scenes in Last Night (2010)
Joanna (Kiera Nightley) notices the attraction between her husband Michael (Sam Worthington) and his pretty co-worker Laura (Eva Mendes) in Michael's company party. She fights with him over it when they get home.
The next day, Michael goes to Philadelphia with Eva and another male co-worker for a business trip. This doesn't help Joanna's jealousy.
Joanna goes out for coffee and runs into her former lover Alex. Apparently, she and Alex had a thing when she and Michael temporarily broke up when they were still not married yet a few years ago. Alex invites him to go out later that night. She agrees.
Joanna goes with Alex to a bar, then has dinner with him and a couple of his friends. A friend of hers sees her in the restaurant and asks her where her husband is. This causes Alex's friends to raise their eyebrows. She doesn't accept Michael's first call while she and Alex are in a taxi. She does answer his second call while they are having dinner, but she just tells him that she's out for a quick bite and not really having a dinner date with someone.
Eventually, Joanna and Alex make out in an elevator. They go to her house and Alex starts touching and kissing her legs on the couch. He starts going on top of her, but she stops him, saying that she won't be able to look Michael in the eyes if she is going to fuck him. They just end up sleeping beside each other (no sex) until morning comes. They make out a bit again when they part ways.
Meanwhile, in Philadelphia, Michael fucks Laura but he is very reluctant about it and regrets it after. He prematurely leaves for home the next day.
Michael arrives at their home, which surprises Joanna because he is back early. They hug, then Michael notices that her high-heeled shoes are out on the floor and that she is still wearing her sexy bra and panties that are meant for going out under her robe. He looks her in the eye and looks at her bra and panties, quietly asking her what she did last night. She raises her eyebrows, about to tell him something, but the movie cuts off and ends.
More info for Last Night (2010)
IMDb Info: IMDB
Info + Torrent Download Link: Torrentz2.eu