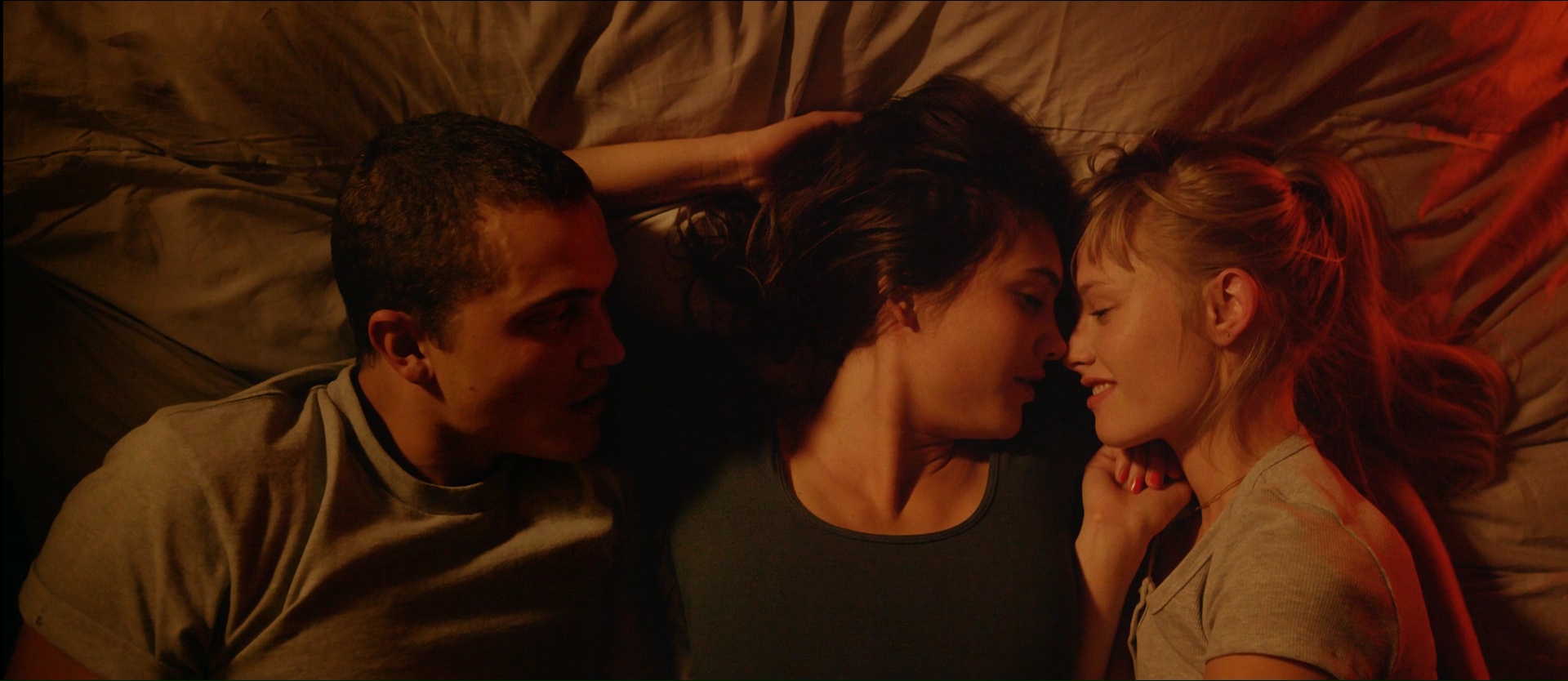 Description
Murphy is an American living in Paris who enters a highly sexually and emotionally charged relationship with the unstable Electra. Unaware of the effect it will have on their relationship, they invite their pretty neighbor into their bed.
Details for the movie Love (2015)
Director: Gaspar Noé
Starring: Aomi Muyock, Karl Glusman, Klara Kristin
Country: France
Language: English, French
Cheating Scenes in Love (2015)
Murphy and Electra (Aomi Muyock) visit her ex-boyfriend at his gallery. The ex-boyfriend, Noe, tells Electra that he likes to introduce her to a guy and brings her to another area of the gallery. So Noe and Electra disappears while Murphy is left alone in the main room. When Electra comes back, Murphy shows his anger and jealousy and calls her a bitch. But Electra is all smiles and tells him not to be jealous because nothing happened between them. However, later in the movie, when Electra catches Murphy screwing a woman in a bathroom during a party, she tells him that she cheated on him with Noe. She didn't specifically say that it was during that time in the gallery, but it most probably was that time, and maybe during other times as well.
When they first met and had their first kiss, Electra told Murphy that she was with someone (probably Noe). So that means she cheated on Noe with Murphy that time.
The couple also has a threesome with their hot, young neighbor named Omi (Klara Kristin). Later, they experiment having a threesome with a tranny, which Murphy really regrets.
They also attend a swinger's party one night (Murphy's idea). In that party, Murphy watches as his girlfriend jerks off some guy's big dick while a lady was on top of her. He gets jealous and uncomfortable with it, even if he also fucked some women at that party himself. He has the gall to blame Electra, telling her why she let him bring them to that place.
Lots of sex scenes in this movie with full nudity.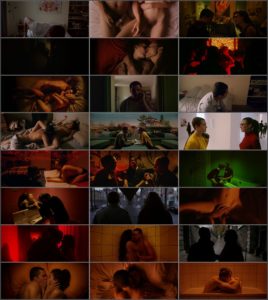 More info for the movie Love (2015)
IMDb Info: IMDB