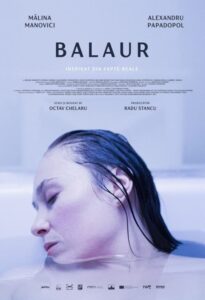 ---
Ecaterina, a high school Religion teacher and wife of the town priest, gets involved with Iuliu, a 16-year-old student with a troubled past. Ecaterina tries to keep him under control, but she loses her own sense of control in this process.
|
Cheating Notes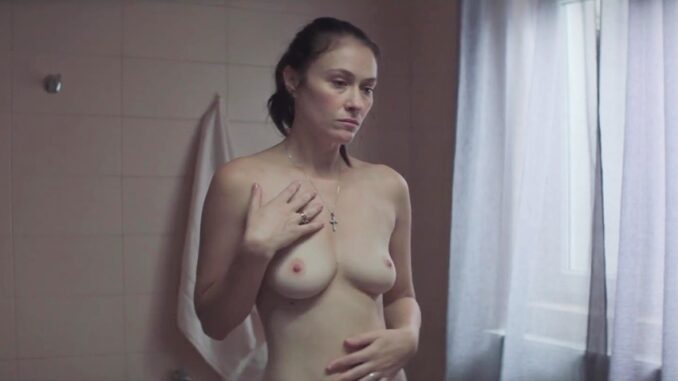 The wife sees her student smoking in front of the building where he lives. After having two thoughts about it, she decides to take him to a hill overlooking the town and smokes with him. They talk, then he kisses her (28:16). Although she doesn't kiss back, she doesn't pull away immediately either. When he lets her go, she tells him not to do it again.
The student comes to the wife's place to do a chemistry project with her son. He tries to kiss her from behind in the kitchen. She gives him a hard elbow, making his lips bleed. She drives him home and tells him not to do what he did again inside the car. However, when he starts rubbing her leg, she doesn't stop him and she even savors it until they are interrupted by a passing car. She masturbates in the bathtub later and is interrupted by her husband.
After mass, the wife's husband, who is the town priest, wonders why she didn't go to confession. She says she doesn't feel it, but I guess she just didn't want to be dishonest by not confessing to him about her developing transgression with her student.
The wife has a heated argument with her mother-in-law during the latter's birthday dinner. Practically, her mother-in-law is saying that she's a slut in high school (she was found inside a bathroom with her chemistry teacher during prom night but it seemed to be just a misunderstanding). Because of this, our prim and proper wife now has a reason to go fuck the kid. She texts him, takes him to the hill again, and has sex with him inside her car (56:32). She makes him eat her pussy first and then she sits on top of him and rides him until they climax.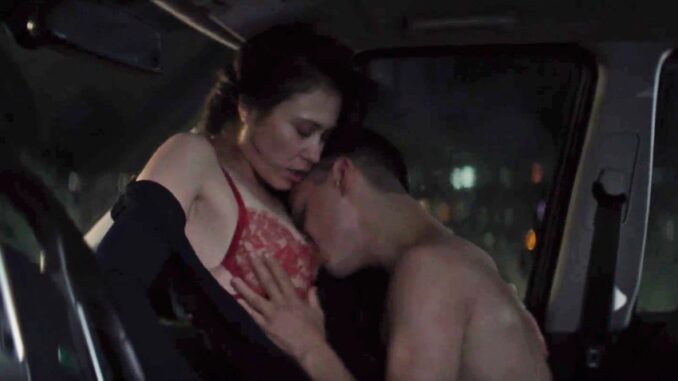 After that night, the wife doesn't want to do it with her student anymore. He goes crazy and takes her son somewhere, which worries her, then creates trouble in her class, and then posts a picture where he has her underwear on his mouth on Facebook, etc. You should see these parts for the intense drama.
In the end, the student threatens to jump off the hill and forces the wife to kneel down and confess to her husband about their tryst.
Summary
Hot.
---
---
---