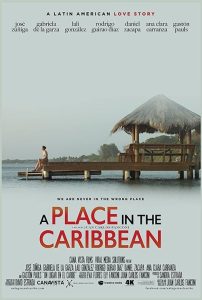 ---
Gael travels to the Island of Roatan to finish his last novel and finds love at first sight. Sofia and her father missed their cruise and are forced to stay in the wonderful island. Three love stories around this magical place.

Gael Castillo (José Zúñiga) is a famous writer married to a woman in California. He goes on a trip to Roatán Island, Honduras to write his novel. She meets Camila (Gabriela de la Garza), the girlfriend of Fernando, his best friend and publicist, and starts an affair with her.

|
Cheating Notes
Gael's sex with Camila, girlfriend of his best friend/publicist, is at 45:47. It's a dark scene and non-nude.
---
---
---