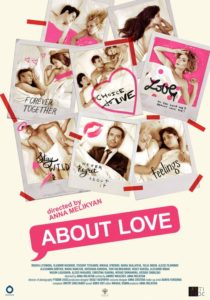 ---
What is love? The heroes of the film try to answer this question. A series of the most different characters and their stories are woven together. Small stories about various things, all about love: a young pair who prefer to live through images of Japanese anime-heroes; a secretary who receives an obscene offer from her boss; a Japanese woman who arrives in Moscow in search of a Russian man; a graffiti artist in search of beauty; an ex-wife employed by her husband for an unusual task; and many other things...
|
Cheating Notes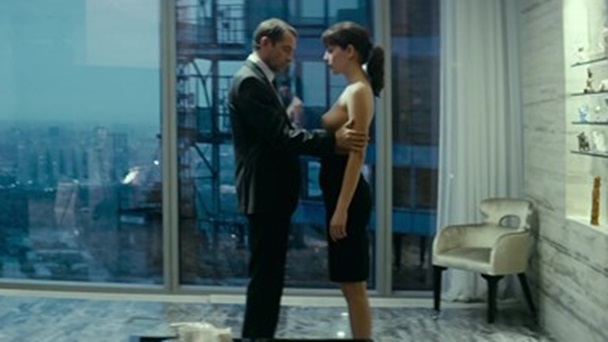 First Story
The first story is about a couple who is into cosplaying. The boy asks the girl why she is cheating on him. She says that her sexy character requires it. He says how come she can tell him that she loves him when she fucks everyone. She answers, "I always use a condom with everyone but you."
No cheating sex scenes.
Second Story
Lisa lives with her boyfriend who is a kind of a loser and just plays a lot of online games all day. One day, she is propositioned by her boss whom she works for as a secretary. Her boss tells her that he wants to see her boobs and fuck her. In exchange, he will cover her expenses and buy her an apartment. Lisa thinks it over. One of the justifications she comes up with is that she won't be cheating on her boyfriend because she is doing it for him too (because of the money).
Eventually, Lisa decides to do it. She goes to her boss' office and takes her top and her bra off in front of him. He comes towards her, caresses her breasts and unbuckles her belt. She turns around away from him. He takes off her skirt, then hugs her from behind. He inserts his hand into her white panties then takes them off. The scene cuts off here, but they most likely have sex.
When Lisa comes home, her boyfriend proposes to her. Lisa happily says yes, even though her pussy is still probably tingling from the sex she had with her boss earlier that day.
There are several other stories in the film but they don't involve cheating women anymore.
Watch Full Movie Online: Vimeo.com
---
---
---