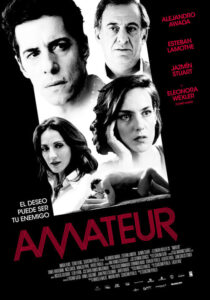 ---
Martin (Esteban Lamothe) is a lonely television director, who becomes obsessed with his neighbor, Isabel (Jazmin Stuart), when he finds a sex video in which she participates. But Isabel is the wife of Battaglia (Alejandro Awada), the owner of the television station where Martin works. As a sexual encounter takes place between Martin and Isabel, he discovers a secret that puts them both in danger.
|
Cheating Notes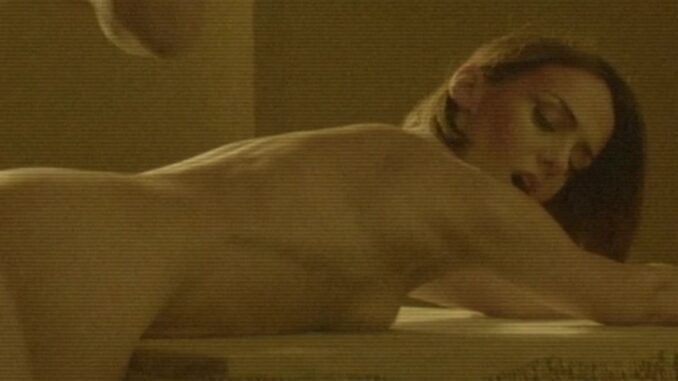 The guy finds a sex tape of the wife in the basement of the building where he just moved in. Later, he is introduced to her and her old husband who definitely isn't the young guy that was banging her on the tape.
The guy becomes obsessed with the wife and starts following her. One day, the wife comes up to his place and asks him to give something to her husband as a favor. But when she is about to leave, she tells him that she knows that he has been following her. Since she's not mad and just gives him an intense look, it encourages him to call her later. She agrees to come to his place.
Before the wife arrives in his place, the guy sets up a camera secretly to record what's going to happen between them. The wife arrives and they have sex. (Spoiler) After that, while they are sitting in bed and eating, the wife stabs the guy's throat with a fork and stabs his body with a knife repeatedly. The camera captures all of it.
Sometime later, a person gets hold of the camera and blackmails the wife with it. She comes to her husband crying and tells him to fix it. This tells us that the husband actually knows about her kink and that she has done it a few times before.
Later in the film (1:08:15), the wife hooks up with a bartender, fucks him at his place and then she also kills him.
---
---
---