---
Set in late-19th-century Russia high-society, the aristocrat Anna Karenina enters into a life-changing affair with the affluent and handsome Count Vronsky. Tolstoy's novel adaptation.
|
Cheating Notes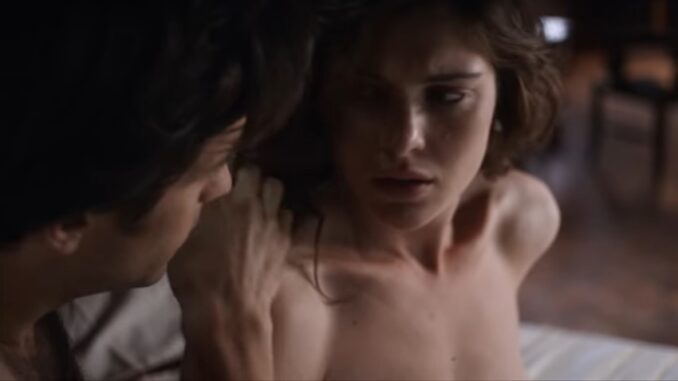 Episode 1
1:06:49 Anna comes to Count Vronsky's place and has sex with him for the first time. Nice kissing and petting scene, but we only get a blurred shot of Anna's breast/nipple. When she wakes up in the morning, she is shocked to find herself naked on the Count's bed. She hurriedly dresses up but when her shock subsides, she makes out with the Count again and lays down with him on the bed for an implied second round.
1:15:45 Anna is naked (but no, we don't see shit) in the bathtub with the Count. A few seconds after that is an after-sex scene of them on the floor in front of the fireplace.
1:17:56 Anna dreams of being naked under sheets in the middle of the Count and her husband in bed. When she wakes up, she realizes that it is only her lover who is beside her. Her nip slips a bit near the bottom edge of the screen on this one.
Watch Full Episodes Online
This copy combines all two episodes of this mini-series.
---
---
---