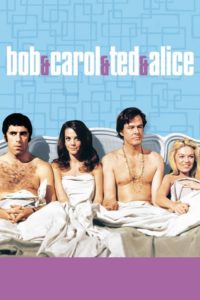 ---
Couples Bob and Carol Sanders and Ted and Alice Henderson are best friends. After attending a weekend self-help self-discovery session (Bob plans to make a documentary film on the subject), Bob and Carol feel newly enlightened, and want Ted and Alice to feel the same way. "Feel" is the operative word as they want people now to feel rather than think. The foursome each examine their feelings, and admittedly their thoughts toward their individual relationships with each other and the topic of sex when Bob admits to Carol that he had a meaningless sexual dalliance, which Carol later mentions to Ted and Alice. After pushing the sexual boundaries with others, the foursome decide that they must cross one last boundary to truly test what they they consider their new enlightened state.
|
Cheating Notes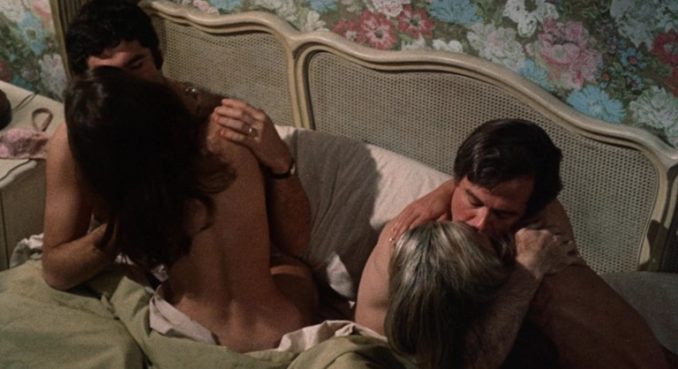 Bob arrives unexpectedly early from a business trip and finds that his wife, Carol, had brought home her tennis instructor and had sex with him inside their bedroom. We don't see the sex scene. After getting slightly furious, Bob calms down and it ends up with Bob actually talking amicably to Carol's lover.
Bob and Carol and their friends Ted and Alice eventually have a foursome at the end of the movie. We see some tits in this movie for a few seconds but they're not from the two wives. At best, we see them down to their bras and panties and naked but covered with sheets.
---
---
---