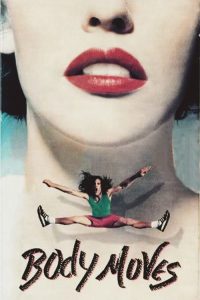 ---
Two rival dancers from disparate cultures battle it out under the mirrored ball in this low-budget feature.

Like some sort of toolish Knute Rockne whipping the boys into a Gipper-inspired frenzy at halftime of the big game, Kevin (or Kev-In as the license plates on his pansy red sports car read) reaches deep into the very shallow souls of his fellow dance team members to wring all the laughably spastic moves out of them that will be necessary to triumph over all comers! They'll have to be better than good, better even than great, their dancing can only be AWESOME! And because it's never a bad idea to have a backup plan to AWESOME, Kevin also hires the dance gym away from his competitors as well as steals their hottest and best dancer! But don't you damn dare cry for Team Rico just yet! In executing his foul plan of AWESOME plus gym exclusivity plus dancer thievery, Kevin inadvertently created his most deadliest of enemies! His little freaking sister Nancy! Nancy is an aspiring dancer who lives only to get on with one of the dance teams in the area. During her impromptu try out for her brother's team, she is literally laughed out of the room! Nancy is also an aspiring lover of Rico, but as long as the hottest dance bitch in the four known dimensions of existence is dancing and pumping Rico, Nancy can only bide her time for her one chance at dirty dancing immortality! So Nancy really needs to send her jerk brother a thank you card when Kevin finally manages to seduce the ultra sexy Mayra to the dancing dark side thus giving Nancy the opening she's been waiting for! But Nancy is carrying a terrible secret! She was in an accident and her doctors were concerned that she might never walk again! She's recovered, but the strain of the biggest single dancing competition ever conceived by human minds (or at least those in charge of local nightclub Mirage) could very well make her legs just fall right off! Or something - no one ever made it quite clear what her problem was.
|
Cheating Notes
Rico catches his girlfriend Mayra making out with his dance rival Kevin beside the pool (1:15:37).
---
---
---