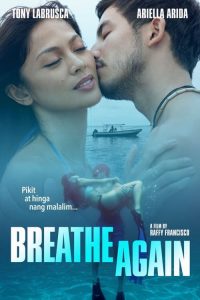 ---
After proposing marriage to Joanna, Paulo takes her to the beach, knowing that she loves swimming. He also encourages her to go free diving while he joins his friends for an exciting ride with his newly acquired heavy bike. One of the riders happens to be a very sultry woman named Vivien. Soon, Paulo finds himself in ecstasy as she gives him a different kind of ride. Meanwhile, Joanna takes free diving lessons from an extremely hot instructor named Robert. Joanna's repressed sexuality is awakened and boldly lets Robert dive into her.
|
Cheating Notes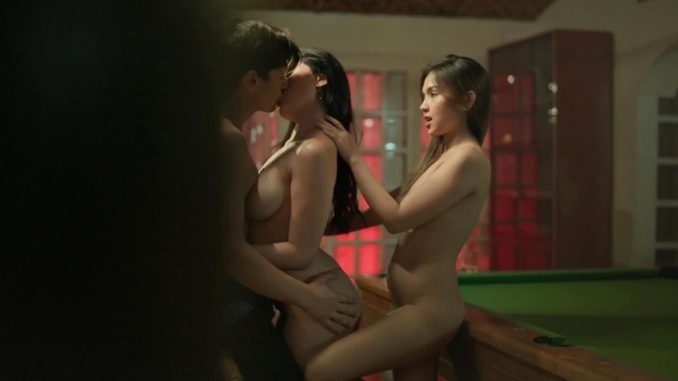 Paulo, the fiance, bangs Vivien, a hot chick from his riding group while Joanna, his fiancee, bangs her diving instructor.
Highlights:
Paulo bangs Vivien on his motorbike. Damn she's sultry.
Joanna in a two-piece bikini and the topless instructor gets their bodies and faces close to each other on the boat so that they can hear their voices over the sound of the motor. A very good setup for Joanna to start becoming physically comfortable with the instructor. She finds him hot by the way: she takes a stolen photo of him earlier when her friend wants her to send proof of his hotness over a messaging app.
The instructor gives Joanna a peck on the cheek after she feels sad about her fiance's text. She reciprocates and kisses him back on the cheek as well. Wow, I mean it's still only a peck on the cheek but it shows that she is now open to becoming more physical with him.
Paulo gets a lap dance from a chick in his riding group's hideaway while Vivien and his other male co-members watch. He then comes with her inside a bedroom and fucks her.
Joanna and the instructor have their first lips-to-lips kiss that night while dancing in a roofless bar on the beach. It's done happily and with no drama and no frills, like it's naturally bound to happen because the two already really like each other at this point. I like the sideway glance that a bald member of their diving class gives them as he passes through them while they kiss.
Paulo has a threesome with Vivien and the other chick on top of a pool table. Oh, that's hot.
Joanna and the instructor fuck at the entrance of a cave that is half-submerged and facing the open sea. A hot cheating scene. She is on top and humping away.
The instructor comes to Joanna's office and fucks her in the backstairs of the building. This one's not so hot but you might like it.
Vivien comes to Paulo's office and makes love to him on his desk. Marginally hot. Joanna drops by later and sees Vivien's panties on top of the desk. Vivien comes out of the back room and the two girls confront each other, trading motor and traffic puns relating to sex in front of Paulo.
Summary
That's right Vivamax Philippines, please keep on churning out high-quality cheating female erotic films.

Pmh.li (use Streamlare)
---
---
---