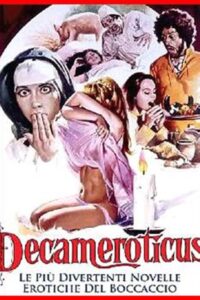 ---
Decameroticus is a 1972 film directed by Pier Giorgio Ferretti. Inspired by tales of Boccaccio, Aretino and Bandello, it is divided into five episodes, in which the main theme is that of the cuckolded husband.

First episode
A husband takes the place of the priest at a confession booth to find out about his wife's betrayals: despite the precautions he has taken to thwart her plan, he is still cuckolded but ends up convincing himself of his wife's fidelity.

Second episode
Judge Vulfardo, tired of being the victim of Lambertuccio's pranks, sets up a plan to get revenge which involves Leonetto pretending to be having an affair with his (judge's) wife. Instead, Lambertuccio and Lenetto end up having a good time with his wife.

Third episode
A man proposes to his male servant to lie down with his wife so that he can have a good time with the young man's girlfriend who also works as a maid for the couple; but the wife devises a plan that will make a switcheroo between her and the young man's girlfriend.

Fourth episode
A healer takes advantage of the wife of a naïve man.

Fifth episode
Two merchants confide to each other about the system they devised to avoid being betrayed by their wives: having discovered their respective secrets, the two exploit it to enjoy each other's wife.
|
Cheating Notes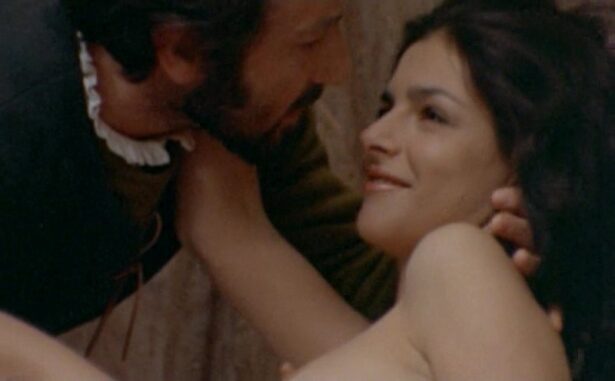 Just a fuck ton of Italian classic hotties playing cheating wives.
Watch Full Movie Online
---
---
---