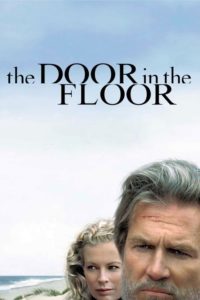 ---
Alternately tragic and comic, an exploration of the complexities of love in both its brightest and darkest corners. Adapted from John Irving's best-selling novel A Widow for One Year, the film is set in the privileged beach community of East Hampton, New York and chronicles one pivotal summer in the lives of famous children's book author Ted Cole (Jeff Bridges) and his beautiful wife Marion (Kim Basinger). Their once-great marriage has been strained by tragedy. Her resulting despondency and his subsequent infidelities have prevented the couple from confronting a much-needed change in their relationship. Eddie O'Hare, the young man Ted hires to work as his summer assistant, is the couple's unwitting yet willing pawn - and, ultimately, the catalyst in the transformation of their lives.
|
Cheating Notes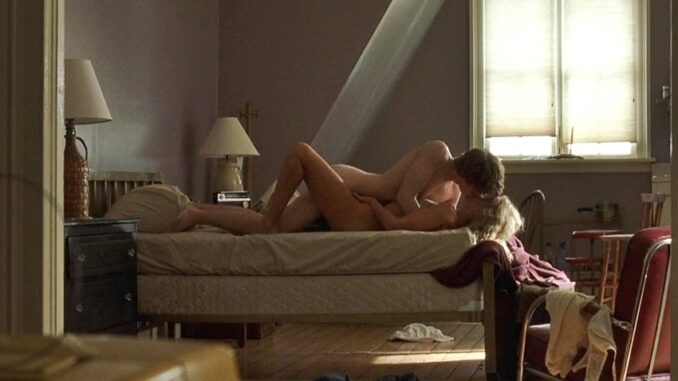 28:15 The wife (Kim Basinger) catches the young guy (her husband's summer assistant) masturbating to her bra and panties.
37:57 The wife initiates sex with the young guy, but he precums when she takes his hand and puts it on her pussy.
44:20 The fully naked wife and the young guy have sex in bed. The shot is brief and a bit far but she still looks good at that distance.
49:05 The wife's little daughter catches her and the young guy having sex.
51:20 After-sex dialog between the wife and the young guy.
1:00:49 The wife and the young guy have sex for the last time. She is on top and is wearing a braless shirt. She's also crying.
The husband is fucking a Mrs. Vaughn (Mimi Rogers) too. She is modeling nude for him. We see her naked during their painting sessions but we don't see them have sex.
Watch Full Movie Online
---
---
---