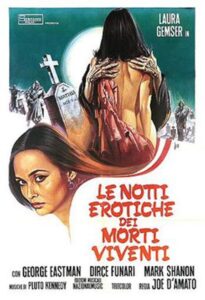 ---
A sailor takes an American businessman and his girlfriend to an island where the businessman wants to build a resort. Soon a weird voodoo couple shows up and warns them of bad things that are going to happen. It doesn't take long for the zombies to show up and start chowing down on human flesh. The main characters do manage to fit in quite a bit of sex though.
More Info: IMDB
|
Cheating Notes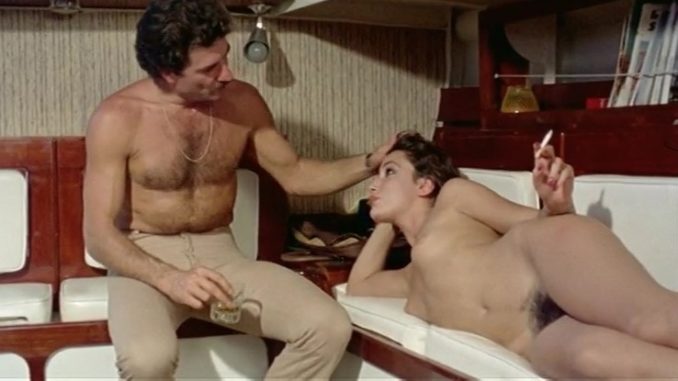 During their trip, the girlfriend sunbathes nude in front of the sailor. She also makes out with her boyfriend freely. But they're Europeans, so this can be normal.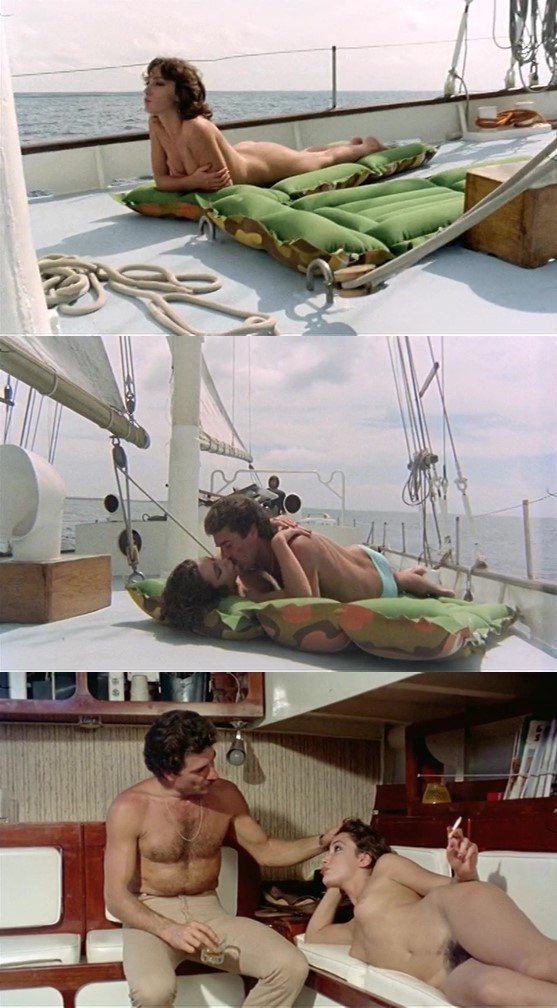 When they reach the island, the girlfriend sunbathes on the beach in front of the sailor with her top off. He gives her a coconut, and tells her that it is said that coconut turns people on. She replies, "Do you think I need it?" He replies, "Well, there's only one way to find out.." To which she replies, "What are you waiting for? But lookout we're both working for the same management, aren't we?"
The girlfriend stands up, removes her panties while facing the sailor, then lies down back again and starts sunbathing. The sailor leans forward and starts to touch her hair, but he gets interrupted when they hear something. Shortly after that, her boyfriend arrives, so they are not able to consumate their lust for each other at this point.
Back on the boat, the girlfriend plays with her pussy inside the cabin while the sailor watches her from just outside the door. They get interrupted when the boyfriend enters the cabin from the other side. The girlfriend pretends like she's just relaxing on the couch.
The next day, while the girlfriend is sunbathing on the beach, a native girl (Laura Gemser) comes up to her and kisses her. They make love. She wakes up and thinks it might just be a dream. It's probably real, but the native girl has just some powers to make it seem like it's surreal. Or maybe it's the other way around. Nevertheless, their lesbian sex scene is nice.
When they are back on the boat again, the girlfriend and the sailor finally have a chance to fuck when her boyfriend gets off the boat to go on shore and they have the boat to themselves. In contrast to the other explicit sex scenes in the movie, theirs is timid though, as we don't get to see much aside from the sailor working on the girl's boobs but hey, that's good enough for me.
More Info for Erotic Nights of the Living Dead
Info + Download Link: Rarelust.com
Watch Full Movie Online
---
---
---