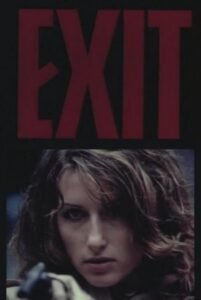 ---
Young Maria Maria lives her upper-class life in the shadow of her husband Carl. When she learns that she is pregnant, she tries to look at herself in relation to her surroundings. She doubts her value as a wife and decides to put it to the test. Carl fails to assure her what she is worth and that draws her to a couple of less respectable men, Lou and Jens. Lou is Danish and has a casual job in Bergen. Jens is a professional criminal who has never succeeded in his profession. Maria is attracted to these two outsiders and begins a relationship with them. But instead, they provoke each other, they eventually lose control of the game, and it all ends in an act of violence that drives Lou and Maria to flee. They search their island and find it. But not everything goes as smoothly as they thought.
|
Cheating Notes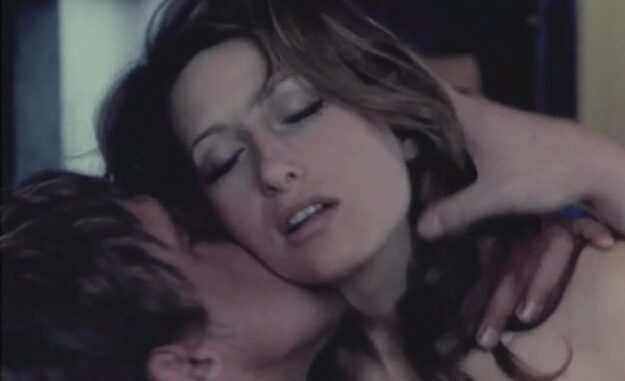 The wife meets the handyman, first when she buys fish at the port and he is looking and smiling at her, and then at the pool club where she is working as a swimming instructor, where he is doing some repairs. She comes with him to his place at 17:00. She undresses down to her white negligee and sits on his bed, while he sits at the table in front of her but he's fully clothed and eventually, he leaves without fucking her. It isn't clear if they fucked earlier, but they must have and it just isn't shown, right? I mean, what is she supposed to be doing there in her sexy negligee in front of him? Anyway, this scene isn't clear to me. Near the end part of this scene, there's also a brief flashing of a scene where she is in bed having sex with someone (headshot only), but that someone turns out to be her husband, so that doesn't help either.
The guy comes across the wife on the street and shoves an apple on her mouth (20:11).
The wife brings the guy to her home and introduces him to her husband. Maybe she's telling him that he is going to fix some stuff at their house. The two men drink and talk. When the guy leaves, the husband slaps his wife, not sure why. Maybe for bringing the guy into their home.
At 30:03, the wife brings the guy to a house, I'm not sure whose is it, where we see a brief flash of their sex scene  (30:40, it's really fast), a scene where he brings wine to her while she's at the bath tub (30:52), a foreplay scene (33:30), and a scene where she is standing on the stairs in her panties and her hand covering her boobs while talking to him.
The guy introduces the wife to his criminal friend, They hang out and plan a bank robbery with him. At 46:50, the criminal guy kisses the wife. She pulls away and slaps him.
The three execute their plan to rob a bank. Criminal guy tries to betray them. The wife shoots him and she and her lover escape and hide in a house by the sea. At 58:10, they seem to be having sex or foreplay, but the goddamn scene is too dark. This scene is interspersed with a shot of the wife in her bra and panties, sizing up her tummy while sitting next to her sleeping lover on the bed.
At 1:09:24, the wife and the guy frolic in bed naked. It's a bright scene, thankfully, so we get to see her voluptuous, upper naked body, although it's usually just one of her boobs being shown at a time.
At 1:10:56, we see a gorgeous shot of the wife's very curvaceous and sexy, naked back.
At 1:11:40, the two shower together.
---
---
---