---
Ji-yeong has been married for 5 years. She is the wife of a doctor named Min-ho who doesn't have sex with her. They used to heat things up when they were dating but that's all gone now. Min-ho is having an affair with Bo-yeong from the same hospital. Will this couple find their happiness? "The wife is family. How do you have sex with family?" "I don't have sex with my wife."
More Info: TMDB
|
Cheating Notes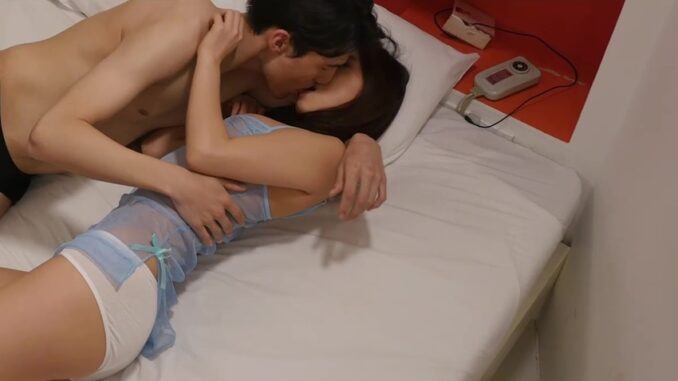 At 38:54,  the wife goes to her breast doctor for a check-up. Well, he's not exactly her breast doctor, but he makes her open up her blouse and her bra when he checks her chest with a stethoscope. He doesn't seem to be taking advantage though, so it's all good. But this seems to have some effect on the wife since, although we see her husband fuck her at least once, she is quite deprived sexually and I think she has an idea that her husband is banging his nurse assistant.
At 57:00, the wife comes to the doctor again for a visit. She has developed a crush on him at this point and so she voluntarily opens up her blouse in anticipation of his check-up. She isn't even wearing a bra already. But he says it's not necessary this time and tells her to button her blouse up. She does so while smiling at him.
At 1:00:34, the wife dates the doctor and kisses him in his car after he drives her home. We see her act smitten while lying in bed after that, so we might think that they just kissed when he dropped her off. But then we see a flashback of them fucking in her bedroom, so it turns out that she let the doctor come inside her house and fuck her on the bed that she shares with her husband. She cries after her recollection of their sex, probably feeling guilty.
The wife fucks the doctor in a hotel room at 1:10:57. It resumes at 1:13:14 where we get a nice doggy-style and wife-on-top scene. Quite hot, especially if you put in your mind that she's married but doing those with another dude.
Watch Full Movie Online
Streamsvr.xyz (direct)
Novamovie.net (with several server choices if the first one fails)
Watch Trailer
---
---
---