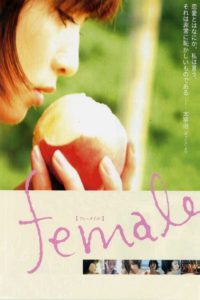 ---
'Female' is comprised of five short films adapted from five novels by female authors. Directed by Shinya Tsukamoto, Tetsuo Shinohara, Ryuichi Hiroki, Miwa Nishikawa, and Suzuki Matsuo.
|
Cheating Notes
Episode 5
A very young kid lusts on his "girlfriend's" mom. The mom knows he's staring at her when he comes to their house, and to his surprise, she tells him that she doesn't mind and that he can keep staring. There are some close, physical interactions between the two, like the mom putting the kid's notebook in his backpack but she's kneeling and doing it from his front so that means she's hugging his body and her face is in front of his crotch. But nothing really happened between the two. It's probably because the kid is too young and the wife doesn't want to go to jail.
Episode 6
An old man lets his young colleague fuck his mistress. His reason being, it's rather him, the young guy, than some other guy whom he doesn't know.
---
---
---