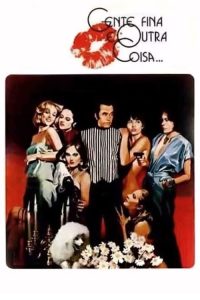 ---
Tadeu, a poor lad from the Northeast of Brazil, comes to Rio de Janeiro to try his luck. His good looks and education win him the favor of rich people. In his spare time, he becomes the favorite among lonely and rich wives. Soon he gets involved in trouble.

Very funny and amusing dark-humored sexploitation comedy of manners mocking upper-class deviations and weirdnesses (very caricature-like, but nice) which script follows a poor naughty Don Juan. Divided into three segments, all of them centered in the job and sex adventures of Tadeu inside the houses of very rich immoral people.
|
Cheating Notes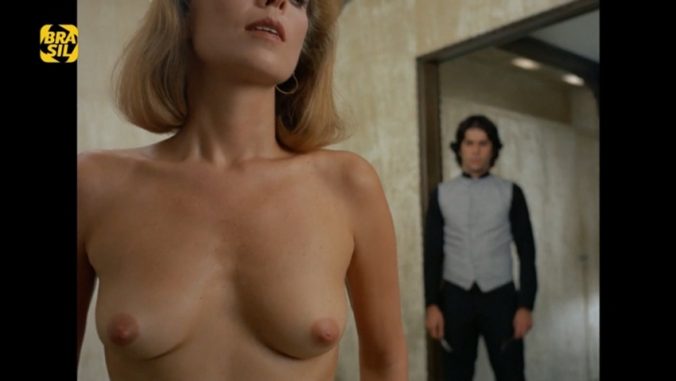 In the first story, Tadeu is a butler at the home of the snobbish and sensual Madame Magali. She usually gets naked in front of him, saying that "employees don't have sex" and tells Tadeu to take his pet dog all dressed up for a walk, a job he hates. When her indebted husband Rogério brings two couples to dinner and asks to be served lobsters, Magali suspects they are spoiled and tests them on the animal. Food doesn't do anything to the dog, but Tadeu decides to take the opportunity to get rid of the hated function. In the end, Madame Magali has sex with him.
In the second story, Tadeu becomes a driver in another rich home. The father pays his daughter's boyfriend to break up with him. He agrees. The daughter ends up fucking Tadeu.
In the third story, a chick hires Tadeu to become a manservant in another rich couple's home. The husband is having an affair with the maid as well as the chick who hired Tadeu. His wife seems to know about his affair with the maid, but I'm not sure if she knows about his affair with the chick. Tadeu and the wife end up having sex, and a private dick tries to take photos of their tryst but they manage to stop him. It turns out that the husband and the chick are trying to set up the wife for adultery.
---
---
---