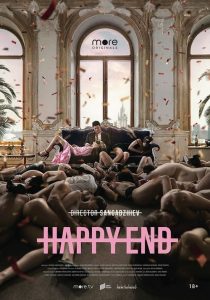 ---
Getting into the world of Webcam is simple: just press the REC button in your mobile phone and start shooting. With such a video, the career of 19-year old Lera and Vlad begins, who, in search of a better life and easy money, come to an unexpected decision - webcam industry. They do not fit each other at all, their characters are opposite, and their values do not coincide: Lera is a reckless rebel who easily goes over people's heads, whereas Vlad is a closed smart guy, ready for anything for a friend. But in a strange way they complement each other, and together overcoming obstacles on the way to success, they grow up and become closer.

But is it possible to keep love when your whole personal life is all porn?
More Info: TMDB
|
Cheating Notes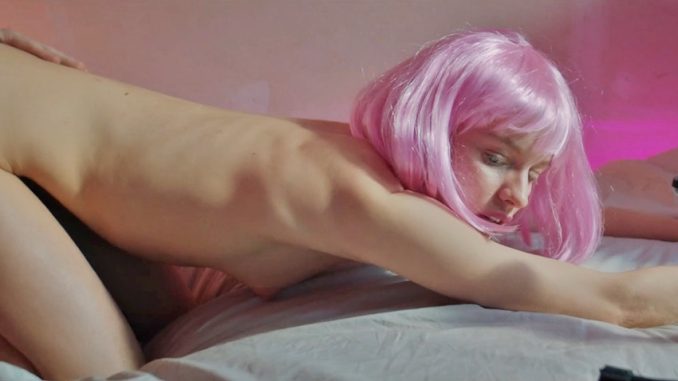 See IMDB for each episode's synopsis
Episode 1
Through the help of her geeky friend Vlad, Lera strips in front of the live cam to raises money to bribe the police and free her boyfriend Max. She goes as far as dry-humping in front of the camera. Vlad is in the same room, or in the next room, handling the webcam software, and can see her naked on cam and off cam.
Episode 2
Even if Max is already freed, Lera continues stripping in front of the camera for money. Vlad is, as usual, in the same room with her when she does so.
Episode 3
Lera becomes comfortable being naked around Vlad and would not cover herself in front of him during her breaks from the live cam.
Max finds out about Lera stripping and destroys Vlad's PC. He then punches Vlad and leaves his place. When Lera comes to the floor to take care of the fallen Vlad, he kisses her and after getting surprised a little, she recovers and kisses him back and has sex with him on the floor. I think it's safe to say that she has broken up with Max at this point and she and Vlad are now a couple.
Episode 4
Lera and Vlad up their game and have sex in front of the camera.
Episode 5
Lera meets with a porn star Yana, who takes her to a swinger party. The two girls kiss on the dance floor but Lera rejects a guy who makes an advance toward her.
Episode 6
Lera and Yana have sex in front of the live cam. Vlad isn't aware and is preparing dinner, so he is a bit surprised when he opens the bedroom door and finds them doing it.
Freud.xyz
---
---
---