---
When 27-year-old Charlotte meets her 35-year-old half-brother Henrik, who is married with one child, for the first time as an adult, it becomes an encounter without boundaries between two people who don't know what a normal family is. How does sibling love manifest itself if you have never experienced it before? 'Homesick' is an unusual family drama about seeking a family--and breaking every rule to be one.
|
Cheating Notes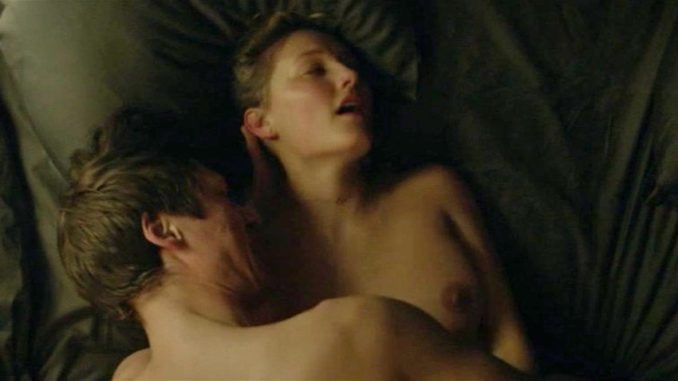 After having fun hanging out with each other, the chick's half-brother comes to her place and fucks her up against a wall (34:06). She only takes off her bottom and not her top. Her boyfriend is away on a trip.
The two kiss in the pool and then fuck hard in bed (43:88). This time and on the next succeeding ones, she gets naked.
The two fuck again (1:08:18). He eats her pussy.
The chick comes home and finds her boyfriend, who is home a week early from his trip, and her half-brother talking (1:12:49). Her boyfriend lets her stay with her half-brother for the night, thinking that they are not gonna fuck, because you know, they're half-siblings. Big mistake, as the two fuck again (1:19:00), even harder than their previous fucks. They, however, fight and hurt each other before that, with the half-brother doing the most damage, probably because the half-brother, although he was acting cool at first, is jealous of her boyfriend.
The chick's boyfriend reads the text messages between her and her brother on her phone, including the line, "I want you inside me..." (1:26:30). "What kind of siblings would write such a thing to each other?" The boyfriend asks. The fucking kind, my guy. The fucking kind.
Summary
Hot.
---
---
---