---
Laney is an attractive, intelligent suburban wife and devoted mother of two adorable children. She has the perfect husband who plays basketball with the kids in the driveway, a pristine house, and a shiny SUV for carting the children to their next activity. However, just beneath the façade lie depression and disillusionment that send her careening into a secret world of reckless compulsion. Only very real danger will force her to face the painful root of her destructiveness and its crumbling effect on those she loves.
|
Cheating Notes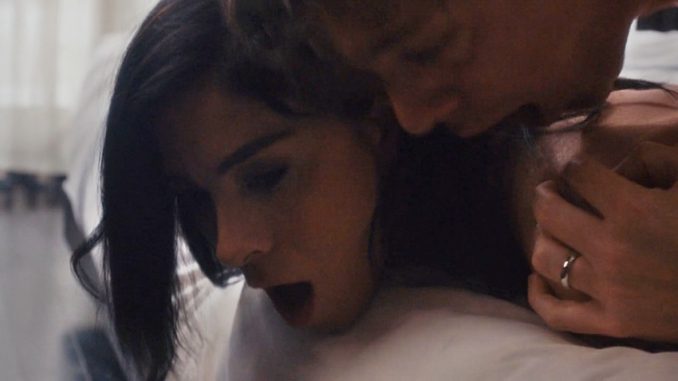 Addicted to drugs and alcohol, a housewife's self-destructive behavior starts to take its toll on her husband and two young children, and a couple of the self-destructive things she does is sleep with a friend's husband and some random guy in a bar.
At the beginning of the film, we see Laney (Sarah Silverman) and her husband have lunch with their friends, the couple Danny and Sue at their home.
Laney is having an ongoing affair with Danny and she has sex with him in a hotel room (8:30). He starts fucking her in the ass in the middle of their lovemaking without asking for her permission.
Laney enters a bar initially to mind her own, but when she notices that the bartender is handsome, she starts flirting with him (1:03:38).
Danny kisses Laney in a public place (1:13:52).
Laney fucks a random guy she meets in another bar (1:16:00). They do it in the backroom, with him behind her against a wall, and he becomes violent with her.
---
---
---