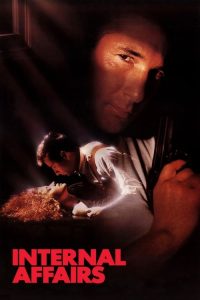 ---
Keen young Raymond Avila joins the Internal Affairs Department of the Los Angeles police. He and partner Amy Wallace are soon looking closely at the activities of cop Dennis Peck whose financial holdings start to suggest something shady. Indeed Peck is involved in any number of dubious or downright criminal activities. He is also devious, a womanizer, and a clever manipulator, and he starts to turn his attention to Avila.
|
Cheating Notes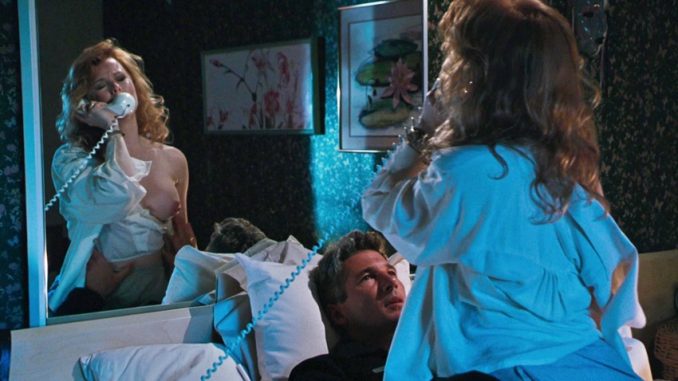 Dennis Peck (Richard Gere), a crooked cop who maintains a spotless reputation, caresses the thigh of the wife of a rich, potential client under the table while he is dining with the couple (35:58). The potential client wants him to kill his parents for business reasons.
(Spoilers)
Dennis' partner calls his wife on the phone, not realizing that she is on top of Dennis that very minute, riding his cock on the bed (49:50).
Raymond Avila (Andy Garcia) sees his wife meeting Dennis in a restaurant. He confronts her at a party, embarrassing her in front of her colleagues. She denies that she is fucking Dennis and it seems to be true. Raymond starts imagining a series of images of his wife and Dennis making out and petting (1:23:35).
The rich client of Dennis who paid him to kill his parents comes home to his mansion and finds Dennis fucking his wife (1:35:44).
---
---
---