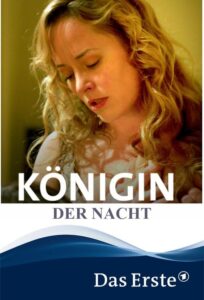 ---
Inge and Ludwig are full-time farmers in the Black Forest, with dairy cows and a dairy. Everything organic, all the highest quality. Despite the hard work, it is a fulfilling life, would not it be the financial situation. As much as the two work, the debts devour them, the farm is endangered. Inge decides to look for a part-time job. When the opportunity arises to start with an escort service, she gets involved. And the plan works. But the relationship is put to the test when one of Inge's clients falls in love with her and the situation escalates.
|
Cheating Notes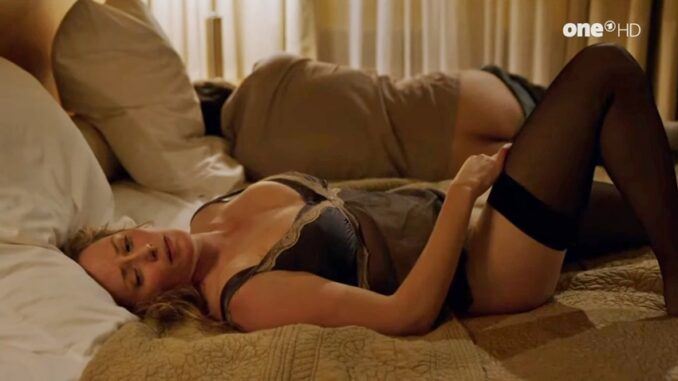 The husband is aware that the wife has become an escort as they seem to have agreed on it. He sometimes even sends her off when she leaves to meet her clients. We don't see action between the wife and her first few clients. The first time we see her fuck a client would be at 38:00. This is the client who falls for her and she also seems to like him as she gazes blankly and giggles to herself at her home after they had sex. Her husband nearly catches her doing it, but it doesn't matter if he does or doesn't because he's already starting to get jealous and agitated at the whole situation.
At 47:13, the husband checks out the website of his wife's escort company and hires her himself. She is shocked when she comes to the hotel and sees that it is him inside the room and is her client for the night. They start arguing and then she undresses and begins to fuck him in an "Ok, so you want to fuck me like the whore that you're envisioning, then I'll fuck you like that kind of whore..." kind of way. Things become heated between them and they have fierce, passionate sex, although it is brief as the husband cums too fast.
The rich client who fell for the wife begins visiting her at her home, talking to her husband, to her kid, etc. He becomes obsessed and the husband becomes more jealous and agitated.
The wife meets and fucks the client one last time at 1:12:10 (brief scene). She pukes on the toilet bowl, suggesting that he may have gotten her pregnant. After that, I think she tells him that she's ending their relationship and so he gets mad and he throws her out. After a few days, her husband becomes violent towards her during an argument. Their marriage doesn't survive it and she leaves him, taking their kids along with her.
Summary
The husband hiring his wife and paying for her service to give him a good fuck is quite hot. I like it better than her sex scene with the client who fell for her.
Watch Full Movie Online
---
---
---