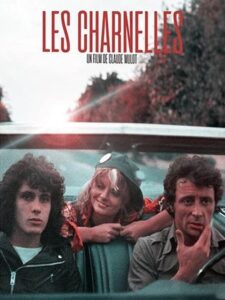 ---
An incompetent and impotent voyeur who gets his kicks from watching other couples make out is deprived of money from his rich dad and stepmother. He convinces his two new companions, a robber and a girl who ran away from her rapist stepdad, to rob the safe in his father's factory, seduce his stepmother to blackmail her for money, perform sex with a dyke and commit murders.

Benoit has been driven to voyeurism and impotence due to having a cold, treacherous industrialist as a father and an exhibitionist stepmother who constantly parades around nude. Jean-Pierre is a thief. Isabelle is a runaway whose stepfather tried to rape her. When the three cross paths, criminal activity, rape, madness and murder follow in this psycho-drama filled with soft-core sex.

|
Cheating Notes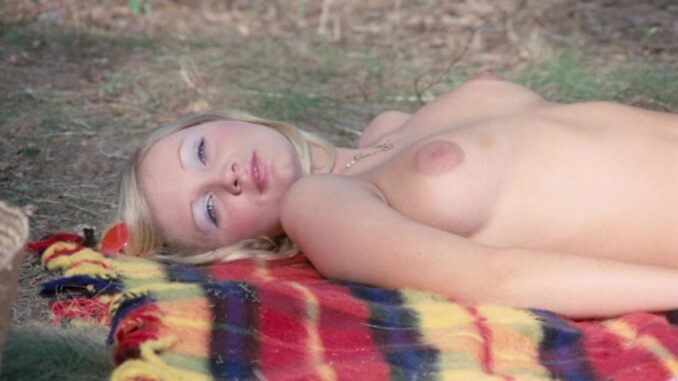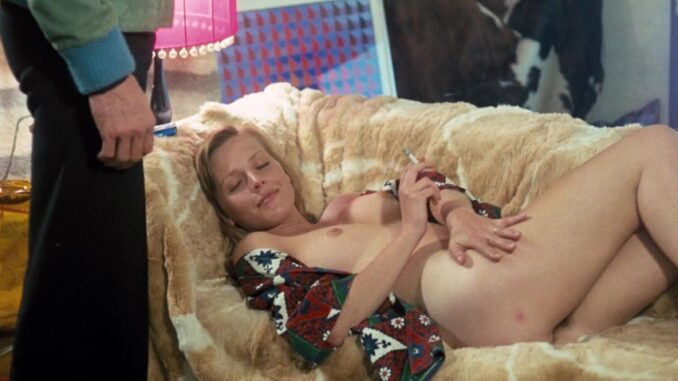 Benoit tells the young thief, Jean-Pierre, to seduce Benoit's stepmother by coming to her and pretending that he just got out of jail because she is supposedly in the habit of helping troubled boys who want to change. She does help them, but I guess if she likes them, she also fucks them. So Jean-Pierre does that and at 54:27, Benoit's stepmother has sex with him, which is secretly videotaped by Benoit for blackmail purposes.
There are a lot of other things that happen in the movie, including Benoit's stepmother letting him massage her naked body and then casually walking around the room naked in his full view (9:00). He's not exactly young anymore and is probably closer in age to his stepmom than his dad. He also visits his dad's mistress and watches her pleasure herself, "like last time", just before his dad arrives (37:10).
Watch Full Movie Online
Vikv.net (English Audio)
---
---
---