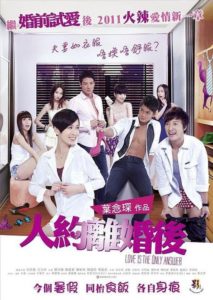 ---
During Bo (Charmaine Sheh) and Ryan's (Alex Fong) wedding reception, a video clip intending to show their journey of love suddenly flashes a clip of Ryan being intimate with another woman. This leads to the cancellation of the wedding. A year has passed and the single Bo and flirty Ryan maintains their relationship as good friends. One day, the womanizer Ryan brings the conservative Bo to a wife swapping party. At the party, they meet Kidd (Him Law) and his wife Sue (Kelly Fu). The four develop a romantic and passionate relationship...
|
Cheating Notes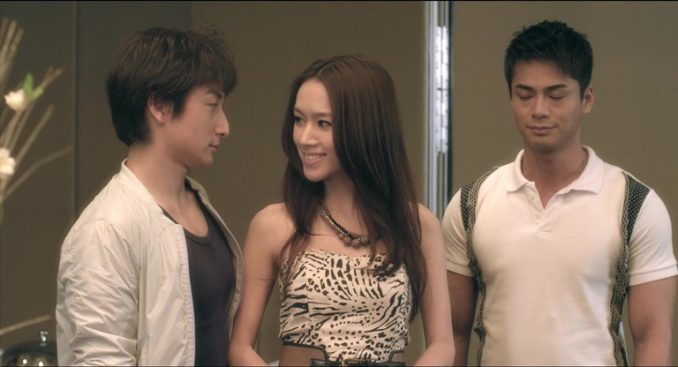 Ryan brings his ex Bo to a wife-swapping party, pretending they are married so that Ryan can snag himself some other guy's hot wife. They are paired with an attractive couple, Kidd and Sue.
Sue's words of introduction to the group is as follows: "The best husband is one that will let his wife enjoy a wealthy life, whereas the best lover is one that will show up whenever he is needed. My husband and I are married for two years. We know we will love each other for the rest of our lives. However, a lifetime is very long. We should be able to go out there to love other people too."
Meanwhile, her husband has fewer words to say: "I love my wife very much. I support whatever she likes." Based on these words and his demeanor, it seems that he is just cuckolded by his wife into joining the swapping party, and it is entirely Sue's idea so that she has an excuse to fuck other hot guys without the need to sneak around her husband.
The exchange of flirtatious words between Ryan and Sue is kinda hot.
Ryan is able to bang Sue in that party (no sex scene shown) while Kidd and Bo go to a few dates first before they have sex inside a car.
Ryan starts getting interested in Bo again when he finds out that she had sex with Kidd. They get back together in the end.
Sue does not have sex scenes, not even a make-out scene, which is unfortunate because she is the hotter one. We see Bo's sex/makeout scene in the car with Kidd but it's tame and there's no nudity.
The other sex scene present would be a video of Ryan making out and about to have sex with some chick in the early part of the movie. At least the chick is in her bra and shorts so we get to see a little bit of skin but that's it for the entire movie.
Important: A plot twist in the end might invalidate the wife swapping angle.
Also in the end, we see Kidd meeting up with his attractive ex-girlfriend, who married for money and is now cheating on her husband with him. Again, no sex or kissing scenes.
What a waste, there are tons of good-looking chicks in this movie but they're all not put into good use. Well, just use your imagination to fix things up, I guess. Just put it to work and in no time, these good-looking chicks will be clothed in your mind no more.
Info + Torrent Download Link: Torrentz2.eu
---
---
---