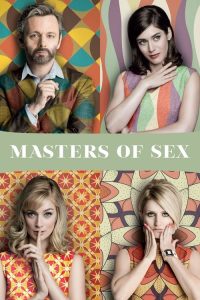 ---
William Masters and Virginia Johnson are real-life pioneers of the science of human sexuality. Their research touched off the sexual revolution and took them from a midwestern teaching hospital to the cover of Time magazine and multiple appearances on Johnny Carson's couch. He is a brilliant scientist out of touch with his own feelings, and she is a single working mother ahead of her time. The series chronicles their unusual lives, romance, and unlikely pop culture trajectory.
|
Cheating Notes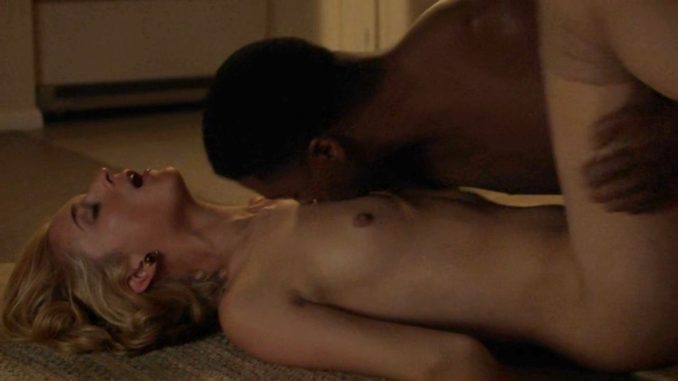 S01E06
50:24 - Dr. Scully's wife wife fucks a younger doctor in a car at a parking lot after they come across each other in a cinema. She's not the hottest nor the youngest cheating female in the series.
S01E07
27:49 - Mrs. Scully fucks the young doctor in the bedroom.
S01E08
Libby Masters, the wife of Dr. Masters, meets Walter, a black handyman when she calls him for repairs. He teaches her some tango.
S02E01
Dr. Masters and his research partner, Virginia Johnson (divorced with kids), initially had sex sessions in the lab in the previous season for their research but it turned into an affair and they had sex sessions in hotels as well. At the beginning of this season, Virginia is in a relationship with Ethan, a young intern, who proposed to her in the last season's finale. She didn't give him her answer yet.
12:25, 31:30 - Virginia has sex with Dr. Masters. Ethan calls her after sex, and she says no to his marriage proposal.
S02E05
47:00 - Betty, who married a businessman, kisses her ex-lesbian lover in a restaurant's restroom while having a double date with her husband and his friend.
S02E06
13:00 - Betty receives cunnilingus from her ex-lesbian lover.
SE2E11
Mrs. Libby Masters got herself involved in Walter's black rights group, so they bonded more.
48:40, 51:31 - Libby fucks Walter. A hot interracial cheating scene.
S02E12
7:46 - Libby recalls her sex with Walter while looking at her naked body in the bathroom mirror.
29:37 - Libby fucks Walter again, but only the initial part is shown, where they take their clothes off.
SE3E02
Virginia gets remarried to her ex-husband George but it's for show only. It's because they had a one-night stand (not shown) and he got her pregnant, so Dr. Masters, who remains Virginia's lover, suggests it so that there won't be a scandal, being she's now a popular author.
S03E03
4:20 - Virginia kisses Dr. Masters on the bed, indicating their affair continues while she is in a faux marriage with George.
S03E06
54:44 - Virginia begins an affair with Dan, an interested investor in their project. Virginia has implied sex with him and kisses him.
S03E07
2:11 - Virginia has nude after-sex kissing and cuddling with Dan.
S03E08
11:01 - Libby fucks Paul, her neighbor and husband of her new friend who is currently disabled due to a brain aneurysm. A hot one.
SE03E09
7:30 - Virginia fucks Dr. Masters. A brief but good one.
26:00 - Virginia fucks Dan. A good one too.
51:54 - Libby kisses Paul.
There are other hot non-cheating scenes in the series too. More info at the forum.
---
---
---