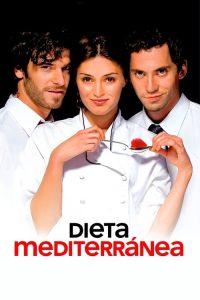 ---
Sofia's story, the best chef the world, and the two men who helped her to become a legend.

In a seaside village in Spain, the teenager Sofía is a bad student that helps her father Ramón and her mother Loren in the kitchen of the small family restaurant and dreams on becoming the best chef in the world. Her best childhood friends are the correct Toni and the reckless Frank. When Sofía finds that Ramón is bisexual, she leaves her fiancé Toni to work with Frank in a five star hotel and has a one night stand with him. However, she returns to her village when she gets pregnant and marries Toni. Years later, Frank also returns to his village and Sofía loves Toni and Frank and they all live together as a threesome. Sofía cooks with passion and her top-notch culinary skill is recognized by other chefs. However, when Frank decides to get married and have a normal life, the relationship between Sofía and Toni is affected.
|
Cheating Notes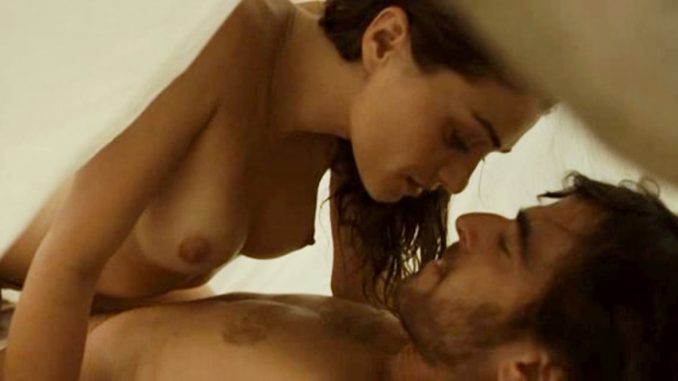 09:46 - Sofia kisses Frank, whom she just met, briefly on the beach.
13:16 - Sofia becomes the girlfriend of Toni and they fuck, with her sitting and humping on his lap. He proposes to her but she doesn't accept it as she doesn't wanna get tied up yet.
25:15 - Sofia fucks Frank in the hotel he brought her to work as a chef. On the same night, Toni comes to the hotel to bring her back home. She comes back with him and they get married.
55:41 - Sofia establishes a three-way relationship between her, her husband Toni and Frank. She does this by kissing her husband first and then Frank second. They have a threesome but it's just an after-sex scene in bed.
1:10:20 - The three have a threesome, and this time we get some action.
1:20:09 - Sofia has sex with her husband Toni, with proper thrusting action from his end and some humping action from hers. Frank has married an Asian chick at this point and is out of their relationship.
1:20:32 - Frank tries to get her Asian wife into a threesome with a blonde, but it fails.
---
---
---