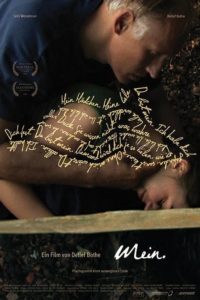 ---
Maggie (21) and Klaus (45) are touring in Germany in a camper and they seem to be lovers despite their age difference. However, at a camping site Maggie shows some affection for another man. The unavoidable conflict escalates fatally.
|
Cheating Notes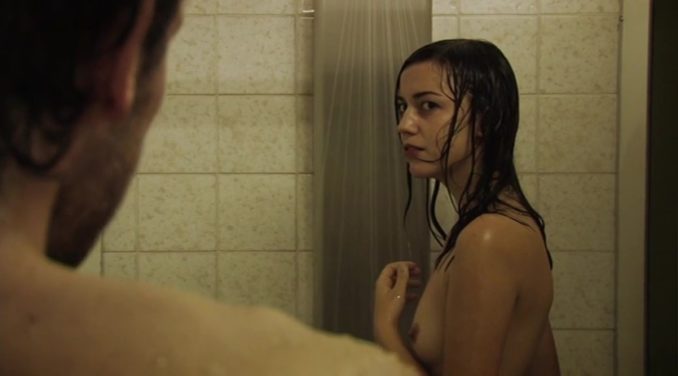 Maggie (21) and Klaus (45) are touring in Germany in a camper and they seem to be lovers.
In one of the camping sites that they stay at, Maggie takes a bath in the public restroom at night. He sees this young guy taking a shower naked in a cubicle because he didn't close its door. After their separate baths, they share a cigarette together (clothed).
The next day, Maggie sees the guy going to the shower. She follows him and intentionally opens her robe, exposing her breasts, before passing at his open cubicle. The guy comes out of his cubicle and peeks at hers, whose door she also didn't close, so he sees her naked inside. He comes in, singing a tune, and stands in front of her. They gaze at each other for a while. He leans in to kiss her. Their lips are about to touch when she suddenly pushes him away and runs out.
Maggie wakes up in the middle of the night to the sound of the guy playing his guitar. She leaves her boyfriend's side and comes to the tent of the guy. They talk then they go to the beach. She tries to kiss him, but he rejects her. She takes her clothes off then gets playful with him. He also takes his clothes off and they hold hands while facing the beach together. There's no indication that they have sex that night. She comes back to her camper and lays back down at the side of her boyfriend. You barely can see anything in this scene as it is very dark.
In the morning, Maggie's boyfriend takes a walk in the woods. After taking a shower, she comes inside the tent of the guy. She spreads her legs for him and tries to kiss him. She is ready to have sex with him but he refuses to fuck her. I don't know what his problem is. I mean, just the other day he was the one who was trying to kiss her. After a long talk, he touches her face. To his surprise, she bites it, then she tries to kiss him again. He gets pissed and tells her to go out.
There's a scene where Maggie sees the guy and a chick fucking on a bench. She tries to get the chick off him but she won't budge and continues on riding him.
The thing between Maggie and the guy does not evolve into a physical affair. Things happen and some stuff in the end reveals more about Maggie and her supposed boyfriend's relationship.
---
---
---