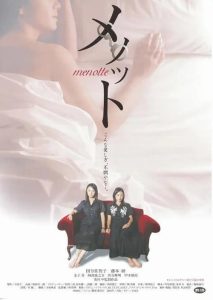 ---
Sisters Kumi and Kaori meet every year at the cottage. However, this time, the women have additional company. Present are Tsuyama, who is Kaori's fiancé, and two workers repairing the cottage, including a man named Takatsuka, who is also a photographer. Soon, both sisters, fascinated by Takatsuka, start fighting for his favor. But nobody knows that the conflict between the sisters has a much deeper source than a mere competition for love, and many uncomfortable secrets begin to emerge.
|
Cheating Notes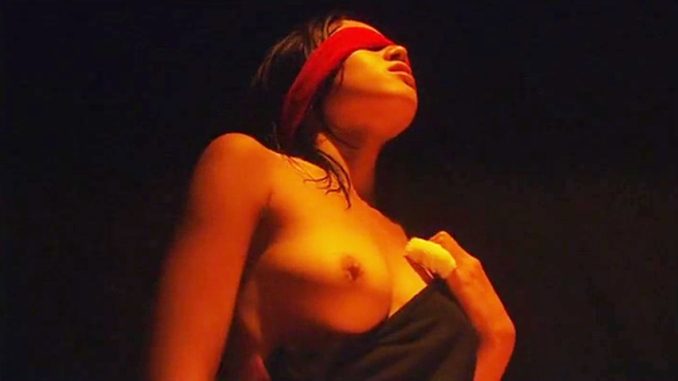 Note: The movie becomes surreal as it goes on, and so, with the lack of subtitles, I'm not sure what scenes (including the cheating scenes) are real or not.
At 53:20, Kaori, who has a fiance, has an intimate moment with Takatsuka, one of the construction workers who are repairing their cottage, in the dark room. She lets her body rests against his, lets him hug her from behind and caress her hand while they process a photograph. After that, she poses for him nude on the beach.
At 59:25, Kaori denies her fiance sex. He forces himself on her but fails. They were still ok at the beginning of the film, as they had sex inside his car but were just interrupted by Kaori's sister.
At 1:14:20, a man blindfolds Kaori from behind and starts making love to her in the dark room. She lets him, probably thinking that he is Takatsuka. After a while, she removes her blindfold and finds out that the man is not Takatsuka but his co-worker. She begins resisting and hits the guy with something on his head. The guy stops and leaves.
At 1:23:38, Kaori makes love to Takatsuka. They are watched by a masked man through a camera. He seems to be emotionally affected as he touches the screen in front of him while watching the two have sex. Is he Kaori's fiance? When he removes his mask later while talking to Kaori's sister, he turns out to be not Kaori's fiance but a doctor who appeared earlier in the movie. He cries and hugs Kaori's sister. Who the fuck is he and what is his relation to Kaori?
---
---
---