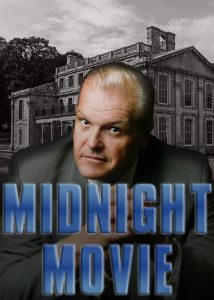 ---
Solicitor Henry Harris (Jim Carter) acquires a Surrey mansion for American film producer James Boyce (Brian Dennehy), and is subsequently invited there for dinner. Henry is attracted to Boyce's wife, Amber (Louise Germaine). He is surprised when, along with the other dinner guests, he is invited to a midnight screening of a movie starring Amber's mother – sixties starlet Mandy Mason. Fantasy and reality merge while the film is being screened, with Henry and Amber drawn into a strange obsession.

American producer James Boyce and his airhead wife Amber rent an English country mansion where the British horror flick "Smoke Rings" was filmed twenty years previous. Amber's mother was model-actress Mandy Mason, who died mysteriously after her appearance in "Smoke Rings." The property rental to Boyce was arranged by middle-aged lawyer Henry Harris, who continues to live with his lovesick memories of the late actress. Boyce invites Harris to dinner, and "Smoke Rings" airs on TV that same evening. During the following days, Harris observes Amber's behavior paralleling events experienced both by her mother and in the movie.
|
Cheating Notes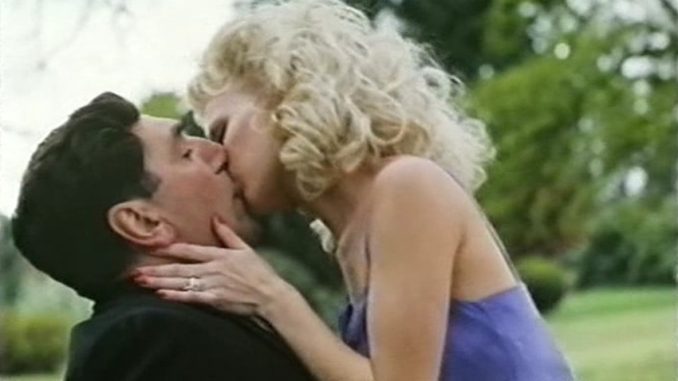 17:36 - Mandy (or the character she's playing) flirts and starts kissing a guy in a billiard hall in the movie that the group is watching. She is married.
21:08 - Amber has sex with the carpenter.
32:37 - Amber fucks the lawyer/solicitor Harris on the grass. Their scenes are shown alternately with scenes of Mandy having sex with her lover on a pool table.
52:20 - Some more scenes of Mandy's tryst in the billiard hall as seen by Amber on tv.
1:18:57 - Amber fucks Harris' messenger.
1:32:28 - Harris makes out with Amber on the stairs. He was just talking to her husband a moment ago.
---
---
---