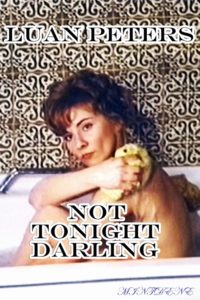 ---
A bored housewife gets into an affair with a sleazy stocktaker. She gets into trouble with her husband when the stocktaker blackmails her into doing kinkier stuff and a film is made from it.
|
Cheating Notes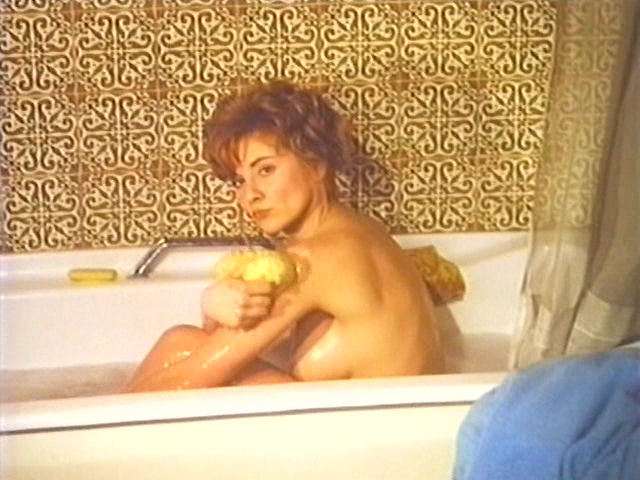 We see the wife doing her usual morning chores of making breakfast for her husband and kid and sending him off to work. She asks her husband if he can find work somewhere nearer their home as his daily travel to London takes up most of his time and makes him really tired.
One day, she goes to the neighborhood grocery store where she usually buys her household needs. The cashier there fancies her, and in fact, is peeping at her some nights thru her window using binoculars. On that day, a stocktaker (someone whose job is to take inventory at a store) is also there and talking to the cashier. He whispers to the cashier that he wouldn't mind showing the wife a thing or two. The wife hears it, but instead of getting mad, she seems flattered and throws a subtle smile in their direction.
After she leaves, the stocktaker tells the cashier that she made the old come on. The cashier doesn't believe it because he says she's married and got a kid. So the stocktaker makes a bet with him, five pounds if he gets her in bed in three days. The cashier accepts his challenge but tells him he is going to require definite proof.
That same day, the wife meets with her female friend and tells her that a gorgeous man tried to pick her up in the grocer. So that means she finds the stocktaker attractive as well. She says he's really rather dishy but stops herself because she is married.
The wife and her friend meet in a bar on another day and the stocktaker is there sitting at another table. The friend exits herself, like giving a chance for the stocktaker to make his move. The stocktaker approaches the wife and joins her. He makes her laugh so the wife shares a drink with him.
The wife comes with the stocktaker to his place. Inside his bedroom, the wife paces back and forth, observing the things and furniture around his house, while he sits cooly in one corner and drinking. The wife grows impatient and asks him what he is waiting for since surely he didn't invite her there just to see his three-piece suite. He tells her to take her clothes off. But the wife says she shouldn't be there because she's married. That's after asking him what he is waiting for. It's because this is the part where she tries to convince him and herself that she is not a slut.
She sits and drinks with him on the side of the bed. He takes her glass away from her and kisses her. She takes her clothes off and they have sex on his bed.
Unknown to the wife, a friend of the stocktaker is taking pictures of them from a room across the street.
The stocktaker shows the cashier the pictures of him and the wife having sex and collects the five pounds. The cashier gives him a very envious look when he leaves.
The stocktaker shows up at the wife's house one morning and shows him one of their pictures. He blackmails her and tells her that he might tell her husband if she doesn't come with him to play. So after bringing her kid to school, the wife comes with him to a swinging party.
At the party, the wife is surprised to find her female friend there. She tells her maybe this kind of party will solve all her problems.
At night, the wife stares aimlessly while lying beside her husband and doesn't catch what he is telling her. It seems that her mind is still occupied with what happened at the swinging party earlier that day, whatever it was.
The husband is invited by his boss to go to a nude club. After two females dance nude in front of them, they watch a film. Apparently, it's a film of the swinging party where the stocktaker took his wife earlier. He witnesses his wife participating in the orgy. He cries, runs to the comfort room and pukes.
At a gym, the wife tells her female friend that the orgy feels empty and sordid and that she kept thinking it was her husband he was with all the time. Her friend tells her that she must really be a one-man girl.
When the husband arrives at their home, he slaps his wife and calls her a whore. He says he saw her in a film acting like a filthy animal. He rips the front of her clothes, exposing her bra, and tells her he doesn't know if he wants her near him and their son ever again.
---
---
---