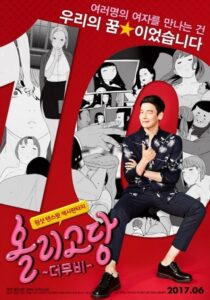 ---
A true tale about "Oligosaccharides" in the form of paradox. Where a man, Geun Hyuk and a woman, Mi Jung get to know each other and relate, portraying their everyday relationship as the "Oligosaccharides." One 'Geun-hyeok' and ten 'Mi-jeongs' put on a sexy adult fantasy!

Ep. 1: Change - Geun-hyeok and Mi-jeong switch bodies after they have intercourse.
Ep. 2: Mi-jeong asks Geun-hyeok for something as they are about to get married...
Ep. 3: Indicator - Mi-jeong is a call girl who seduces Geun-seok. She's actually a killer. What is she?
Ep. 4: Black Coffee - Tae-sik only drinks black coffee and Mi-jeong likes him. Will they come true?
Ep. 5: Stalker - What if someone is watching me? Mi-jeong asks detective Geun-hyeok for help...
Ep. 6: Housekeeper - "I have a wife!" Geun-hyeok drinks with his sexy superior Mi-jeong and thing happen.
Ep. 7: Oracle - Mi-jeong and her husband have a pile of debt. Mi-jeong goes to her friend Geun-hyeok who can foresee the future.
Ep. 8: Perfect Husband - Geun-hyeok is perfect and Mi-jeong loves her husband but she can't help feeling unsteady.
Ep. 9: Mask - Tae-sik is a loser who uses his wife to rip money off of other men. Geun-hyeok loves her. What will happen to them?
Ep. 10: Tae-sik leaves on a suicide journey and meets Mi-jeong. They fall in love...
More Info: TMDB
|
Cheating Notes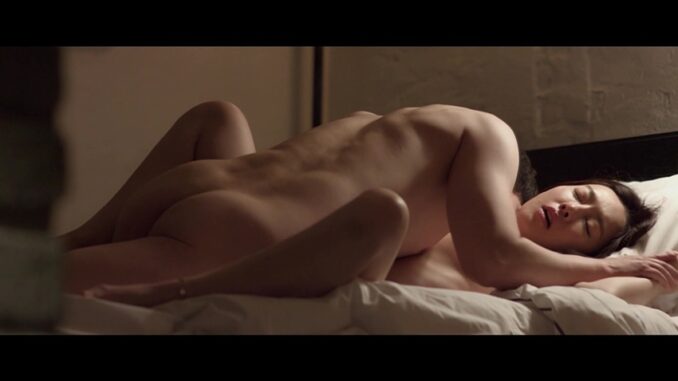 In episode 1, boyfriend and girlfriend switch bodies, the girlfriend (with her boyfriend's mind inside her body), ends up in a hotel with her boss who likes her after a night of drinking. The boss begins eating her pussy/ass from behind but the girlfriend and boyfriend switch their bodies again, and the boss ends up eating the boyfriend's ass in the end.
In episode 9, which starts at 1:18:35, Tae-sik is a loser who uses his wife to rip money off of other men. His modus is that he lets his wife take a lover and then he goes to their hotel room and catches them in the act and blackmails the lover for money. The problem is, his wife has fallen for their current victim. The ending will be bloody.
Watch Full Movie Online
English subtitle download (Google translation)
---
---
---