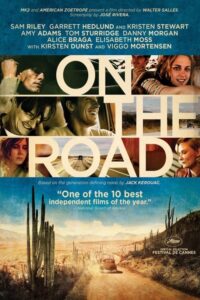 ---
Young writer Sal Paradise has his life shaken by the arrival of free-spirited Dean Moriarty and his girl, Marylou. As they travel across the country, they encounter a mix of people who each impact their journey indelibly.

Shaken by the death of his father and discouraged by his stalled career, writer Sal Paradise goes on a road trip hoping for inspiration. While traveling, he is befriended by charismatic and fearless Dean Moriarty and Moriarty's free-spirited and seductive young wife, Marylou. Traveling across the American southwest together, they strive to break from conformity and search the unknown, and their decisions change the very course of their lives.
|
Cheating Notes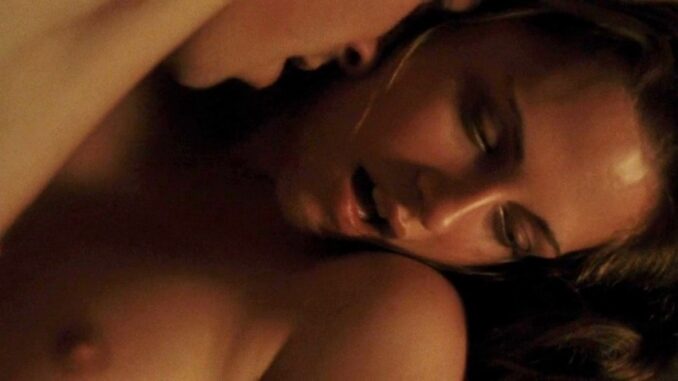 Dean and Marylou (Kristen Stewart) are initially married, but their marriage gets annulled and Dean marries Camille (Kirsten Dunst). However, Dean keeps coming back to Marylou, making her his mistress. Based on the dialog, we also learn that Marylou now has a fiance, a sailor who sails often. Dean and Marylou, along with another male friend, go traveling across states via land. Sal, a young writer, joins them later, and when the other friend drops out, it's just the three of them on the road.
At 1:00:34, on New Year's Eve, Dean requests Sal to have a threesome with him and Marylou. Based on the dialog, it seems that it was also Marylou's idea or it might be entirely her idea because she already likes Sal and has good interactions with him prior to that night. Sal heeds Dean's request and they initiate a threesome in the bedroom, but Sal couldn't proceed with a threesome so he requests Dean to go out. Dean is pissed but goes out anyway, leaving his mistress and Sal to fuck in the room by themselves.
In the next scene after their threesome, Dean fucks Marylou inside a room while Sal sits outside, probably Dean re-marking his territory and signaling to Sal that he gets to have a taste of his girl but only if he permits it.
At 1:24:22, the three get naked while driving on the road. Marylou, who sits between Dean and Sal, gives both of them a handjob at the same time.
Later, Dean comes back to Camille, leaving Marylou and Sal together. The two fuck in a hotel room (1:31:15). Marylou rides Sal's dick in a firm yet gentle manner and we see her boobs from the side. The next morning, Camille leaves without saying goodbye to Sal but leaves him a note stating that she will now go back to her fiance.
Watch Full Movie Online
---
---
---