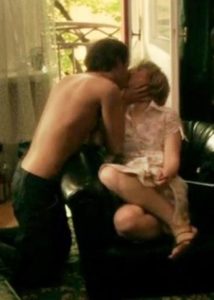 ---
A housewife's daily routine is interrupted by her neighbor, an exhibitionist, who notices the young woman's interest. Initial excitement leads to panic with unpredictable consequences ...

A young married housewife's dull routine is enlivened as she spies on the sexual escapades of her fencing instructor neighbor. She too is seduced by him, but fear of losing her family results in hysteria and an unpredictable climax.
More Info: TMDB
|
Cheating Notes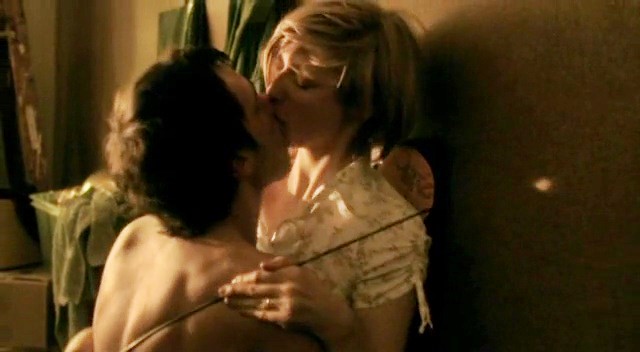 The wife sees her neighbor fucking a chick on his balcony in broad daylight. This gets her curious and excited, specially when she isn't getting satisfied having sex with her own husband.
While the wife is cleaning the window of her apartment, she sees her neighbor, wrapped only in towel, on his balcony. Her neighbor notices her too and they look at each other. He drops his towel and smiles at her.
The wife plays with her son in the courtyard. She continues her glancing flirtations with her neighbor who is on the balcony. At one point, she shows her son how to bend backwards, but it's probably a demonstration for her neighbor too, to show him how limber her body can go (good for sex). The neighbor takes a cue and drops his fencing mask from the balcony intentionally. The wife takes it from her son who picked it up, and now she has an excuse to go up to her neighbor's place.
The wife comes up and enters her neighbor's apartment. They flirt again, but this time with words, then the neighbor makes his move by hugging her from behind. He lifts her skirt and tries to put his hand inside it but she puts up a little resistance. The scene cuts off so we don't know if they have sex.
The next time the wife comes up to her neighbor's place, her husband, along with an old lady, is in the courtyard. The wife and her neighbor start having sex. Her neighbor brings her out on the balcony and fucks her there. The wife tries to resist because her husband is just below and might see them, but her neighbor seems intent on carrying on with his exhibitionism ways with her regardless if her husband is just nearby and can easily catch them.
Watch Short Movie Online
The Fencer from Astra Zoldnere on Vimeo.
---
---
---