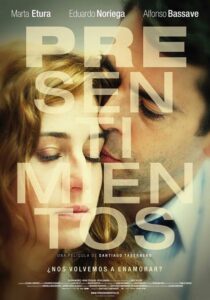 ---
A long journey through the fears and hopes of a newbie mother since a terrible and unexpected event that will help her deepen and face their darkest secrets.

Julia and Felix are a young married couple suffering from the pressure of having a small baby. Following an argument in the beach resort they've visited for a few days' break from their routine, Julia crashes the car and emerges into a slightly rearranged world. Her wallet is stolen, and she seeks help from a sexy, commanding local night-club owner, Marcus.
|
Cheating Notes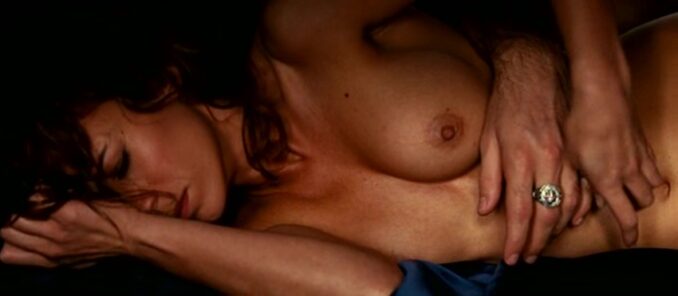 The couple, together with their baby, goes to a beach resort for a vacation. On the first night, the wife gets into a car accident and she falls into a coma. Initially, the movie presents it like she didn't have an accident, that she just got nearly hit by an oncoming car, but it turns out that we are already being shown what's happening in her dream while she is in a coma.
In the wife's dream where she is trapped in the resort town that they are currently in, she meets Marcus, a night-club owner, and eventually has an affair and has sex with him (1:05:40 to 1:09:20, also at 1:22:15, and a post-coital scene where she is showing remorse while naked in bed with the guy at 1:27:05). Meanwhile, in the real world, while she is lying on the bed in a hospital, her husband finds out that she had been cheating on him when she gets a call on her phone from someone she labeled on her contacts as 'Ma'. Her ma, who is in the same room at that moment, and therefore, couldn't be the one who is calling her, tells her husband that all she knows is that the guy's name is Marcus.
Later, the husband calls Marcus to come to the hospital, not to beat him up but to talk to him and stuff. Lo and behold, it's really the same guy that the wife is fucking in her dreams.
Watch Full Movie Online
---
---
---