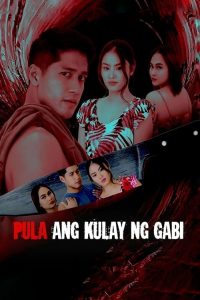 ---
A lonely wife whose husband is working overseas falls in love with her mysterious new tenant, Kiko.
|
Cheating Notes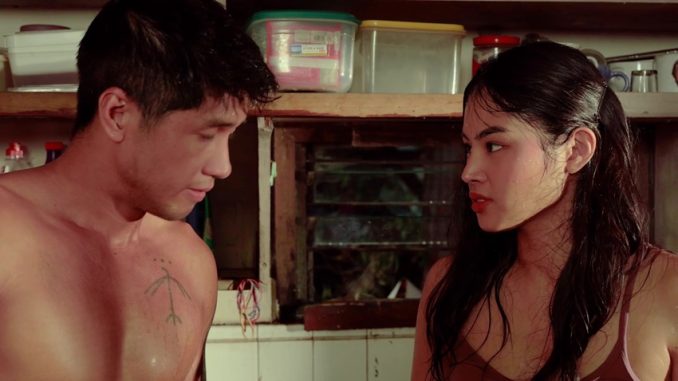 (Spoilers)
Mira, whose husband is working overseas, becomes infatuated with Kiko, who, along with his wife, has just rented a room at her compound. Kiko and his gang will use the room for a heist but Mira doesn't know that.
Mira sees the couple have sex through their room's window a few times and gets aroused. She brings food to Kiko's room, fixing herself up and taking her ring off first before going, but his wife is there with him. She even goes to her friend's beauty parlor to have a new haircut and a makeover for Kiko.
At 39:55, Mira fantasizes about kissing Kiko in front of her gate. At 59:15, she fantasizes/dreams of having sex with him.
The closest thing to something happening between Mira and Kiko is when they nearly kiss when Kiko helps her in fixing her faucet (52:29). But that's it. Although, after the initial end credits roll, Mira, naked in the shower, turns around and sees Kiko outside the bathroom door, indicating that he has returned after doing his bloody heist. She smiles, and then she closes the door. Does that mean that she is ready to continue what has been started between them and make it into a full-blown affair? Or is the ending scene just another one of her fantasies?
Meanwhile, it turns out that Kiko's wife is having an affair with one of his gangmates (his cousin). His cousin and his wife kiss briefly after his cousin stabs him at 1:13:47.
Strategic nudity only.
---
---
---