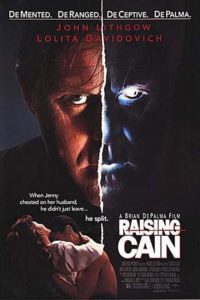 ---
When neighborhood kids begin vanishing, Jenny suspects her child psychologist husband, Carter, may be resuming the deranged experiments his father performed on Carter when he was young. Now, it falls to Jenny to unravel the mystery. And as more children disappear, she fears for her own child's safety.
|
Cheating Notes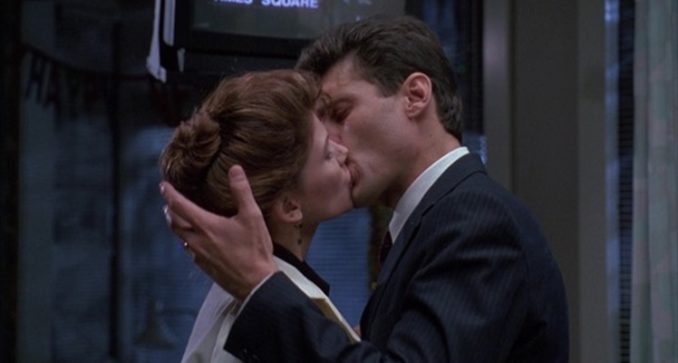 Jenny (Lolita Davidovich) is in a shop with her husband and daughter when she comes across Jack, someone in her past whom she had a brief affair. He was the husband of her comatose patient and they kissed right beside his wife's hospital bed. The wife died that night and she was ghastly staring at them when she did.
Jenny and Jack meet in the park after Jenny makes some excuses to her husband.  They go to a secluded part of the park and start having sex (no nudity, very quick, close-up shots). Their sex is interrupted when Jenny notices that a man is watching them. The man runs away and Jenny isn't able to recognize him, but we learn later that it is her husband. Apparently, he saw the two of them meet earlier and followed them to the secluded spot.
While in the shop earlier, Jenny bought both Jack and her husband each a gift, but she got confused and switched their gifts and put the wrong gift in Jack's drawer in his hotel room. So she goes back to his hotel room to switch them. She does not intend to wake Jack, who is sleeping at that time, but he wakes up anyway and pulls her down to his bed. They start having sex again, and unlike in the park, I think this time they really finish it, because we see Jenny waking up beside Jack in the same bed in the morning. Take note though, that it's not clear if this scene is a dream sequence or not, so it's up to your interpretation.
---
---
---