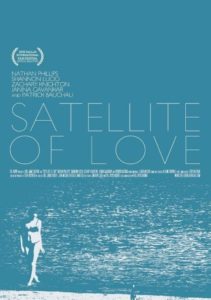 ---
The story of a composer on a quest to understand the unrequited love he shares with his best friend's wife.

Catherine and Blake just tied the knot. Samuel and Catherine have a long and intimate history which is significant to the fact that Samuel and Blake are best friends. When Samuel decides not to attend their wedding under some pretense that no one believes, he invites the newlyweds to Nadi Vineyards for a week-long party in paradise to make up for his absence. Records spin, wine flows, and bottles pile up. What unfolds over the course of this week will rearrange the geometry of Samuel, Catherine, and Blake's relationships and test the boundaries of their complicated, revolving love for one another.
|
Cheating Notes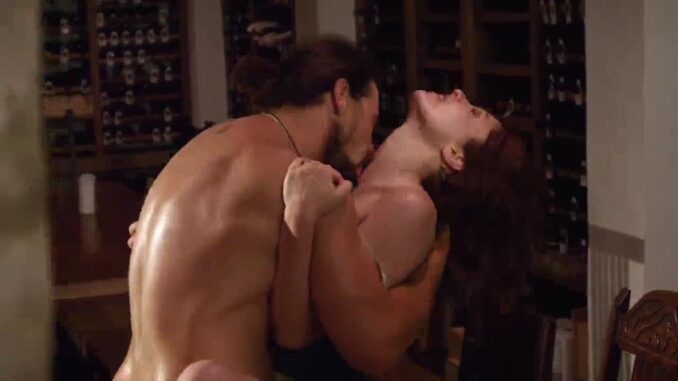 In the restaurant that the couple Blake and Catherine owns, we see a customer hitting on Cath. This shows us that she's hot and a certified WILF (wife I love to fuck).
The composer Samuel invites his best friend Blake and Catherine to a vineyard to spend some time with him and his current girlfriend, Michelle. Catherine and Samuel have dated before she married Blake. The couple accepts the invitation and off they go to the vineyard.
One morning, Samuel and Catherine get to be alone on the beach near the vineyard. They talk while lying beside each other, with Catherine in her bikinis fully showcasing her great bod. Samuel tells her that the three of them could have been together on an island, and that he wouldn't have minded sharing her with Blake. Anyway, this talk starts reigniting Catherine's attraction towards Samuel.
The four go star-gazing one night using the telescope of an elderly friend of Sam. While Blake and Michelle are busy at the telescope with the old guy, Catherine and Sam are busy caressing each other's hands at the back. She takes her hand away from him when Blake turns around to face them.
The four have a night of dancing and drinking. At one point, Sam and Cath go down the wine cellar and Cath flirts with Sam. Sam is telling her that she can choose any wine she wants. She replies with, "What about just choosing a really, really, good one?", while looking suggestively at him.
In the morning, Sam and Cath drink some more wine on the patio while their partners go out to do their things (Michelle goes jogging while Blake reads a book in the woods). Cath begins flirting with Sam again. She takes his hand to read his palm and then she kisses it. She then stands up and walks towards Sam while dragging her glass on the surface of the table. She sits on his lap and whispers to his ear: "Or you just fuck me...," or something like that.
Cath leads the way to the wine cellar. Sam follows him and they make out while going down the stairs. They fuck on top of a table, with Cath sitting on top of it and Sam standing between her legs and giving her the old in-out. Near the end of their fucking, Cath starts crying.
Michelle comes down to the cellar and catches the two in the act. But she's a free-spirited type and handled it like that. She just tells them something witty, gets a bottle of wine and she goes back up the stairs. But when she reaches the top of the stairs, she mutters, 'Wow!" During dinner later, she doesn't tell Blake what she saw.
---
---
---