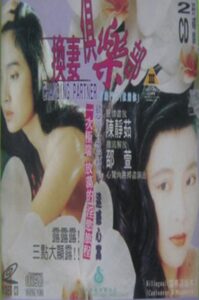 ---
Under the leadership of one of the directors, five successful young people agree to have a night of wife swapping to make their business relationship more intimate. One of them, Zhiyong, is reluctant to the idea. First, because he knows his wife will not agree to it, and second, because he's already fucking the leader's wife and doesn't want anybody else from the group getting his hand on her.
|
Cheating Notes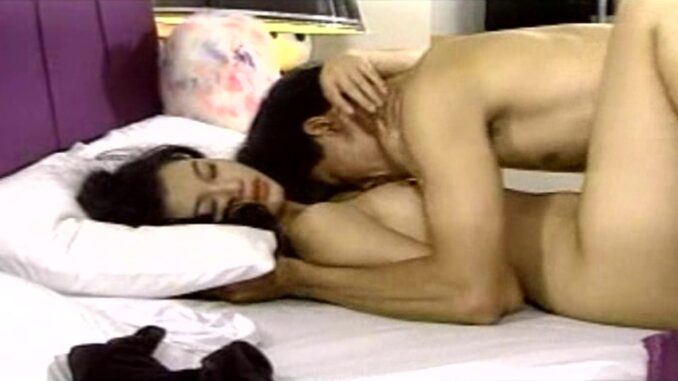 The big boss is sadistic and we see him tie his wife for kinks.
The big boss' wife loses her personal driver and meets and fucks her lover at an inn. He is Zhiyong, a colleague, or maybe just a subordinate, of her husband.
The big boss and his four colleagues, including Zhiyong meet up at a bar and agree to swap wives. Zhiyong is not too thrilled about it. He calls the big boss' wife, then he comes over to her place and fucks her. The big boss comes home so Zhiyong hides under the bed and gets to witness the big boss fuck his wife roughly. He couldn't do anything but cry silently.
The night of the wife swapping comes. The men draw lots to determine who gets to fuck whose wife. It seems that the wives don't know about it, or maybe some of them do. Anyway, one drunk wife doesn't seem to mind fucking one of her husband's colleagues. Zhiyong comes to the room where the big boss' wife is. I'm not sure if he's the one who picked her number but he secures her anyway so that no one from the other guys gets to fuck her. Meanwhile, his wife's number is picked up by the boss. The boss drugged her first, then ties her up and starts fucking her. She wakes up, the boss unties her and bangs her from behind while she is leaning on a dresser. She moans and looks to be enjoying it, but perhaps it's because she's drugged.
In the morning, Zhiyong waits for his wife to come home. When she does, she shows her anger towards him because of what he got her into last night. She packs her bag and leaves. She faints on the road and the big boss, who has been following her, carries her and takes her to a comfortable place. He starts wooing her in the following days. His wife finds out about it and when she confronts him, he just rapes her and continues on pursuing Zhiyong's wife. She follows them around and takes pictures. Finally, Zhiyong's wife gives in to the big boss' wooing and they fuck, which the big boss' wife sees. She looks destroyed.
The big boss' wife shows Zhiyong the photos of their partners. He is pissed. They come up with a plan which involves her luring her driver into fucking her and then him taking a photo of it. Of course, after he takes the photo, he stops the driver from completely fucking her. Nothing happens with this plan as the photos are not even shown to the big boss.
Zhiyong and the big boss' wife come to the place where the big boss took Zhiyong's wife. They see the pair fucking and they are not too happy about it. 'What goes around comes around,' is probably what's fleeting in their minds at that moment.
More Info for Huan Qi (1989)
---
---
---