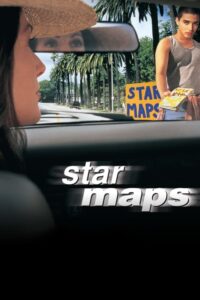 ---
After five years of living in Mexico, Carlos, an 18-year-old youth returns to Los Angeles. He wants to be an actor. But his father, Pepe, a pimp wants him to work in the family business, that is, male prostitution. Carlos decides that he will be one of his father's boys until he can get his foot in the door in Hollywood. Finally one of his clients, Jennifer a rich soap star married to a TV executive, offers him a bit part in her show. Pepe tells Carlos that she is just using him and demands that he most not see the woman any longer. Carlos defies his father and when his big day comes he finds out the harsh realities of life are even harsher than he imagined.
|
Cheating Notes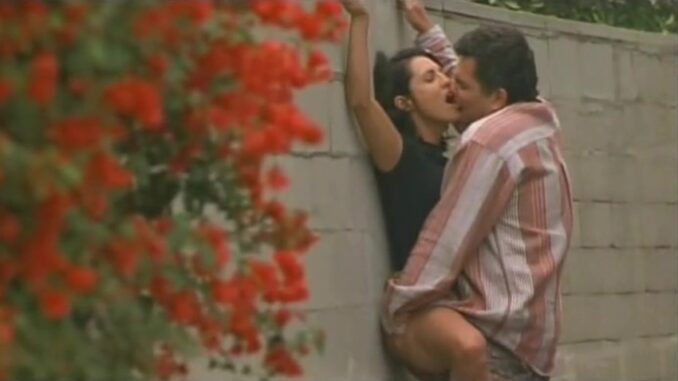 The girlfriend of Carlos' father, whom his father promised to marry as soon as Carlos' mother dies, and also one of his whores, teaches Carlos about prostituting by pretending to be a client. Carlos gets her naked down to her panties and is able to lay her down on the bed but she says stops because he's being aggressive and clients wouldn't want that.
Carlos gets picked up by Jennifer, a regular client of his pimp father. She is a TV actress who is married to a TV executive. She brings him home, tells the nanny to go out with her son and eat ice cream, and then fucks him in their bedroom (21:42). After sex, while Carlos is lying beside her, she calls her husband and asks him to get Carlos a bit role in a TV series because Carlos told her of his dream of being an actor.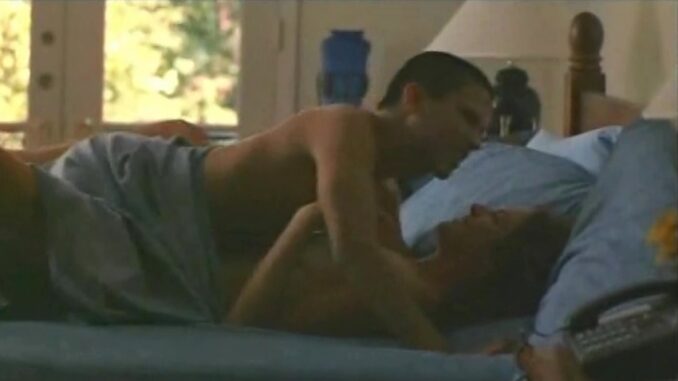 One night in the living room, Jennifer denies her husband sex when he asks for it (32:56). She says that she needs some time. Then she tells him that she has to go somewhere. She proceeds to pick up Carlos and fucks him.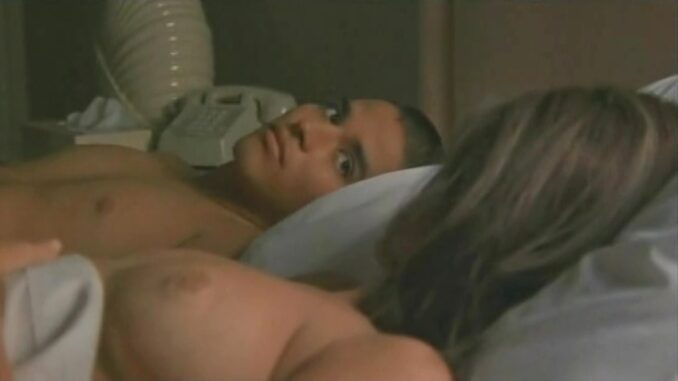 Carlos comes to the studio and rehearses his lines with Jennifer. They end up fucking on the set (42:42). Her husband drops by a little later, misses their lovemaking but sees her in an intimate conversation with Carlos while she runs her hand gently on his arm. He announces his presence and she makes an excuse that they're just rehearsing, hence her touching his arm.
Carlos and his father's girlfriend go to the house of a client, a couple consisting of a young hot chick and an old man, and have sex in front of them as per their request.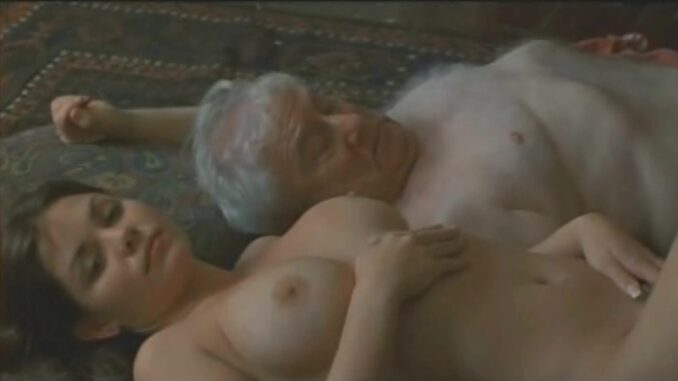 Watch Full Movie Online
---
---
---