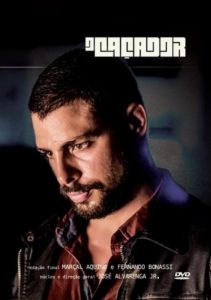 ---
After three years locked up for a crime he didn't commit, former police officer André Câmara is back on the streets working as a bounty hunter and determined to prove his innocence. Gripping, south American sizzler charting the action from the mean streets of Brazil to the bedrooms of the law enforcers.

The ex-policeman Andre (Cauã Reymond) faces in a boxing match with a character who takes Alton Graça. a cop (Cauã Reymond) gets mesmerized by the wife of his brother, played by Cleo Pires.
|
Cheating Notes
IMDB Review
Gave it 5 stars instead of 10 stars for the fact that all the females in this series were there for sex and sex alone. The main female character was so shallow that I, a viewer, had only disgust, no sympathy for her. After a few episodes, wondered why the main character of Andre was so dumb to be full of "lust" for her! Besides that, Andre was supposed to be a more honest cop? Why did the writers have him be so dishonest towards his brother by pursuing a sexual relationship with his brother's wife?
This Brazilian crime drama is centred on André Câmara a former policeman. He has just got out of prison after being falsely accused of corruption. He is determined to clear his name but it won't be easy; his family and former colleagues want nothing to do with him. He is approached by Chief Lopes who has a job offer; finding people who don't necessarily want to be found. Over the course of the series he looks for a variety of people in 'case of the week' stories while always trying to find people who can prove his innocence. If that weren't enough he is also involved with his brother's wife, Kátia, and his brother is understandably displeased.
---
---
---