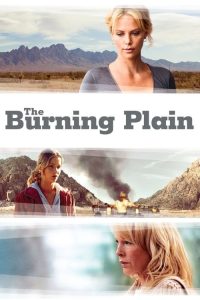 ---
A trailer is burning in the middle of a plain. The bodies of two adulterous lovers are found. Scenes from both families, before and after the dramatic events, suggest an unusual connection between them. But what is their secret?

The Burning Plain follows the story of several different people separated by time and space -- Sylvia, a woman in Oregon who must undertake an emotional odyssey to rid herself of her past; Mariana and Santiago, two teenagers trying to piece together the shattered lives of their parents in a New Mexico border town; Maria, a little girl who goes on a border-crossing voyage to help her parents find redemption, forgiveness, and love; and Gina and Nick, a couple who must deal with an intense and clandestine affair... because they are both married.
|
Cheating Notes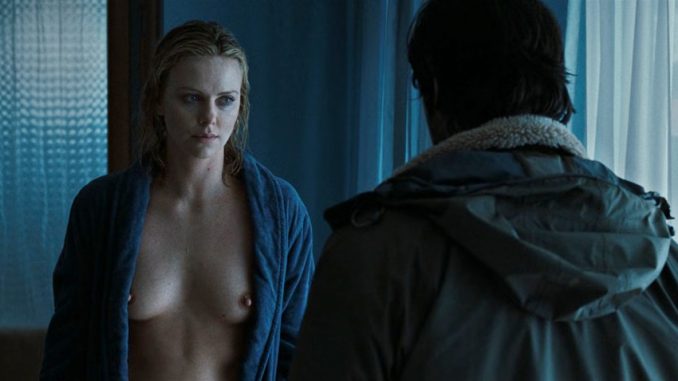 Sylvia (Charlize Teron) is a manager in a restaurant and is promiscuous. At the beginning of the film, we see her in an after-sex scene with a married chef. She then hooks up with a restaurant customer and has sex with him (7:18). The chef doesn't like this and confronts her the next time the customer picks her up at the restaurant. She also gets naked in front of a mysterious Mexican who has been tailing her to seduce him, but he rejects her (35:47).
Gina (Kim Basinger), married and with kids, is having an affair with an also-married man. She meets him several times in a trailer in the middle of a plain. Some of their trysts are at 20:24 (pre-sex petting, she takes off her pants but not her shirt and her panties), 44:34 (kissing, she shows him the part where her breasts had been but gone due to cancer), 1:10:45 (we see her naked back and her buttcrack as she rides the guy), and 1:24:26 (kissing, some mild thrusting under the sheets).
---
---
---