---
A mother and wife stricken with memory loss allows a dysfunctional family a second chance at harmony and happiness.

The Burnetts are dysfunctional. Jack and Bunnie barely speak, he fantasizes about women at work, and she's having an affair with a black neighbor and possibly others. Daughter Kelly is foul-mouthed; their son Eric is a militant Christian and an excellent shot. Bunnie's rich mom tries to control things. While a dead peeping Tom hangs undiscovered in a tree outside their bedroom window, Bunnie sustains a head injury and wakes up unable to remember anything after the first days of their marriage. Her newlywed sweetness infuses the family as Jack sorts through issues at work, Eric discovers flaws in his Christian posse, and Kelly makes friends with a lesbian classmate. Can this change of personality last?
|
Cheating Notes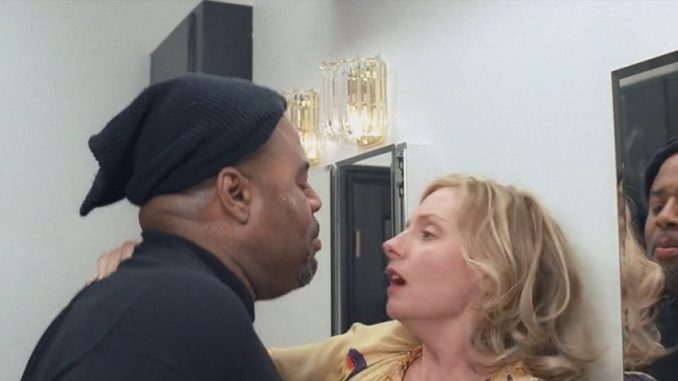 The wife roleplays with her black neighbor after her husband has gone to work. He pretends that he's a masked home invader and he fucks her on the sink (12:35). We see his naked butt as he thrusts his hips towards the wife's body but we don't see the wife's.
---
---
---