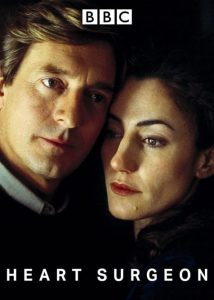 ---
Cardiac surgeon Alex Marsden has an affair with Marcella Duggan, but then finds himself having to operate on her husband Larry, who is also his friend.
|
Cheating Notes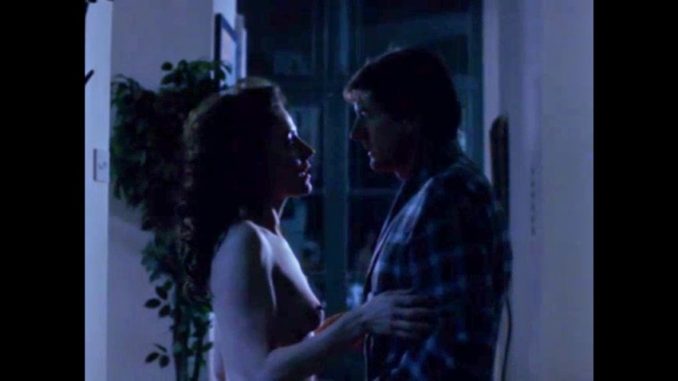 Alex invites his friends, the couple Marcella and Larry, to spend a night at his home in London. Only Marcella comes, says Larry couldn't come because he's taking care of some problems on the couple's farm in the countryside. While Alex and Marcella are talking, someone throws a rock through Alex's window. He is rattled, and Marcella tries to calm him down by kissing him on the lips (24:00). Their kiss lingers for a while, after which Marcella tells Alex that it's just experimental. That she just always wanted to know what it would feel like to kiss him.
The two proceed to have dinner. Come bedtime, Alex decides to go inside Marcella's bedroom. He tells her that he wants to check the results of her 'experiment' earlier. Marcella, already naked under the sheets, gets up from the bed and makes out with him in a standing position. They proceed to have sex on the bed (just a little part of this bit is shown and the shot is too close to their bodies).
Alex and Marcella meet and fuck later in a hotel room (33:55). She removes her top off to reveal her white bra while they kiss, pet, and talk on the bed. It's quite hot seeing her so excited being with her new lover and also the way she talks about how she wants him all the time, etc.
One scene later, Marcella's husband calls Alex on his cell phone and tells him that he needs to see him for some physical pain that he feels. Marcella gets up from the floor, and we see her naked backside and her side boob.
---
---
---