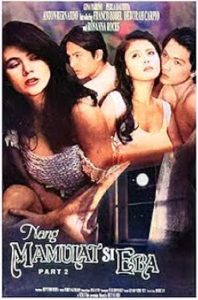 ---
A lesbian couple seems so stable in their relationship until two young men, both newcomers to their village, come into their lives.
More Info: IMDB
|
Cheating Notes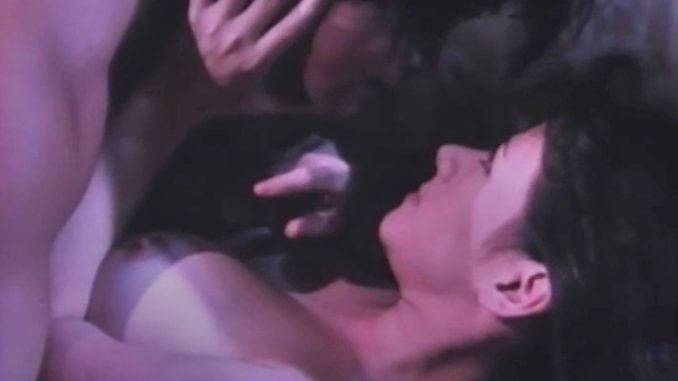 Digna is the butch in a lesbian relationship. She is pretty, and so is her girlfriend, Isabel. They have several lesbian couplings in the movie, usually in or near bodies of water, until two young men, both newcomers in the village, come into their lives. The two guys are Nestor and Patrick.
At 1:01:56, Digna takes her top off in front of Nestor and offers to fuck him in exchange for the money he loaned her. He rejects her, saying that's not exactly his intent when he loaned her the money.
Meanwhile, Isabel starts falling for the affluent Patrick. She starts entertaining him as a suitor at her home, starts hanging out with him, etc. He tries to kiss her one time while they are hanging out in the pool, but she's not ready yet and rejects him as she wants to break up with Digna first. Finally, without a clear indication that she and Digna are through, she has sex with him at 1:12:20 (they kiss on the beach first and have their sex on the bed later).
One night, Digna blocks Isabel and Patrick with her tricycle on the road and confronts them. Patrick easily overpowers her. Isabel talks to Digna a few days after that, taking her top off in front of her and offering her break-up sex if she will let her go, but Digna doesn't take it.
On the day of Isabel and Patrick's marriage, Digna shows up outside the church with a machete in hand, but Nestor foils whatever she's planning. Digna eventually gets over Isabel and has sex with Nestor.

Watch Full Movie Online
---
---
---