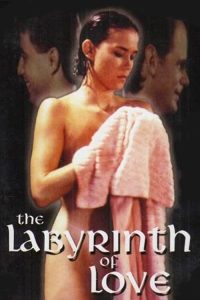 ---
Valerie, a maid of French descent (Monica Seller), comes to work for a family in Saigon of the 1930s/40s. One by one, she seduces the members of the family: Chang Sun, the grandpa who is 60-year-old and widower for 20 years and incredibly rich and struck by her perverse charm, his married son, Mr Shaar and Mia, his wife, Pierre, their young gay son with his friend from university. She marries the grandfather and goes on holiday with him.
|
Cheating Notes
29:03 - Valerie has a make-out/petting session with Mia, Mr. Shaar's wife.
1:10:26 - Valerie and Mia kiss over the latter's passed-out drunk husband's body.
1:17:29 - Valerie and Mia have sex in the bathroom.
---
---
---