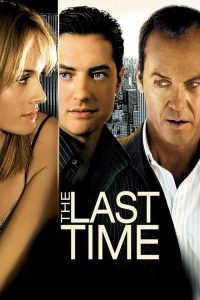 ---
A salesman rediscovers a lust for life after falling for the fiancée of his new co-worker, a Midwest transplant finding his footing in New York City.

Ted Ryker is the top salesman in the New York office of a business machine company; the corporate stock lives by quarterly sales numbers, the competition is keen, and the economy may be in a downturn. Ted's company is marking time until a new product is ready - probably in a few months. Into the mix comes a new hire, a callow Midwesterner named Jamie, who's come East with his fiancée Belisa. Ted's a cynic - with a failed love in his past; he's profane, he's a lousy team player. He watches Jamie flounder, failing with presentation after presentation. Then, Ted finds a mutual attraction to Belisa. Where can this end?
|
Cheating Notes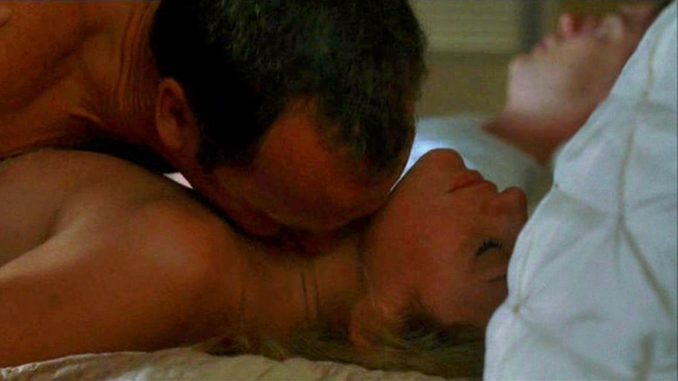 Top salesman Ted comes across Belisa, the fiancee of the new hire in his company Jaime, in a library (17:56). She asks him about how her fiance is doing at their company, what advice he has for him to become a top salesman too, etc. She tells him that she and Jaime got engaged three times already, but this time she says she's pretty confident it will work out unless "some other guy sodomizes him out of her memory." She looks seductively at Ted when she says this, making him stutter, and in turn making her laugh playfully.
One night, Ted carries the passed-out drunk Jaime home and finds Belisa preparing dinner in her lingerie (25:25). She doesn't even cover herself while she helps Ted carry Jaime into the bedroom. This leads to Ted and Belisa fucking beside sleeping Jaime on the bed.
Ted and Belisa meet and have sex a few times (37:46, 38:48, 41:40, 45:17, 1:00:06). We see her naked in these scenes but they usually just kiss or talk after sex.
Ted fucks Belisa from behind at his place  (54:24). Jaime arrives and talks to Ted at the front door, not realizing that his fiancee is on Ted's bed at that moment, naked and just done getting fucked, or does he?
---
---
---