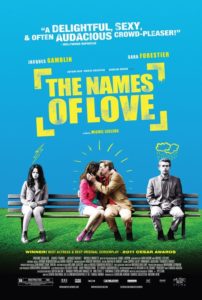 ---
Bahia Benmahmoud, a free-spirited young woman, has a particular way of seeing political engagement, as she doesn't hesitate to sleep with those who don't agree with her to convert them to her cause - which is a lot of people, as all right-leaning people are concerned. Generally, it works pretty well. Until the day she meets Arthur Martin, a discreet forty-something who doesn't like taking risks. She imagines that with a name like that, he's got to be slightly fascist. But names are deceitful and appearances deceiving..
|
Cheating Notes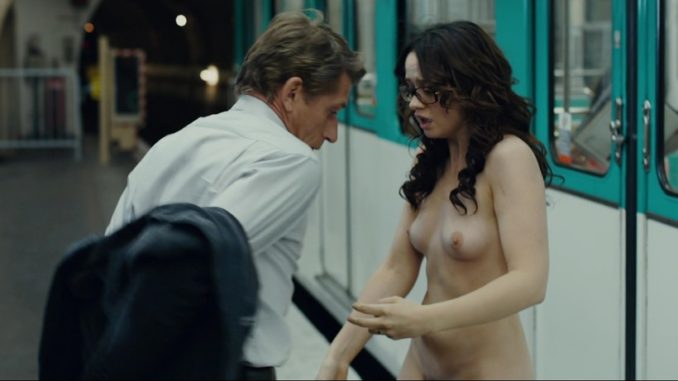 Bahia sleeps with men who have different political views from her to try to convert them. She meets Arthur Martin, who is not exactly oppose to her view but she dates him anyway because she likes him.
Bahia brings Arthur to a nice apartment for their first sex. In the morning, Arthur wakes up to the sound of a guy playing the piano. Apparently, the guy is Bahia's current boyfriend (or at least one of the guys she has a sexual relation with) who lets her stay in his place and even lets her fuck other men in it, because, well, he really can't do anything about it since she's free-spirited and he really likes her.
There's a scene where Bahia gets married to a black guy and Arthur watches them kiss in front of her in their wedding ceremony. But Bahia does it for the guy's immigration papers though and she will just divorce him after one year and she tells Arthur that she didn't have sex with the guy since she's not attracted to him.
Later, Arthur goes away to visit his parents. When he returns, he excitedly knocks on the door to Bahia's place and lifts her passionately when she opens it. But to his surprise, a guy is there with her. The two are in their underwear so that means they had been fucking.
Arthur watches Bahia pick up a guy (another one she wants to convert to her cause) in a restaurant. She takes off her jacket to reveal a dress with a plunging neckline and comes to the table of the guy, displaying her cleavage and even squeezing her boob at one point to try to seduce him.
There's little in the way of sex scenes (only before and after sex scenes are shown) but we do get to see Bahia fully naked several times, which is great, because she has a knockout body (great fucking ass). There's a scene where she forgets to wear her clothes and  walks across town and rides the train naked.
Watch Full Movie Online
---
---
---