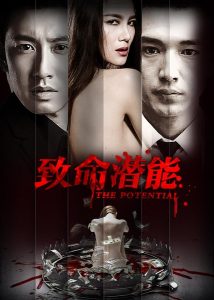 ---
Song Yaru, a rich girl who already has everything, is troubled by her husband Qin Haoyu's "external strength but incompetence", and she has the idea of ​​divorce, but her father Song Huaien intends to pass the company to his son-in-law Qin Haoyu.

Qin Haoyu was unable to commit suicide due to an accident when he was a child, and he owed huge debts due to speculations in the foreign exchange market. He was terrified of running out of money every day. To inherit the company will be his only way out.

An Yi and Qin Haoyu are childhood friends. An Yi believes that he caused Qin Haoyu's childhood accident and tragic life, so he decides to risk his life and sneak into Yaru's house every night to help Qin Haoyu reverse the predicament. The two are getting better and better, but accidents happen one after another, and things gradually become terrible and irreversible...
|
Cheating Notes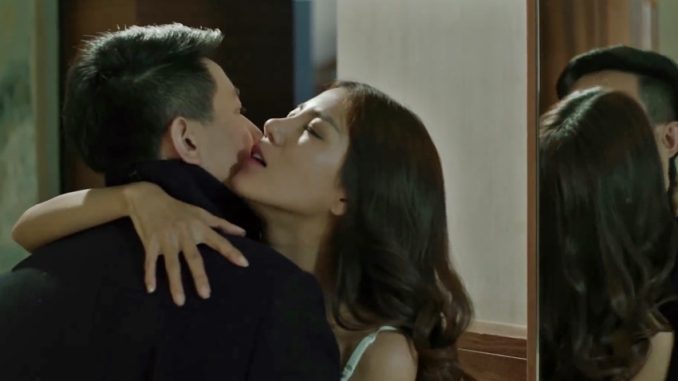 (spoilers)
The husband, who is in debt due to losses in currency trading,  is all up for inheriting his wife's father's company.  However, that won't happen if his wife will divorce him, and the possibility of that happening is huge because he can't satisfy her in bed (he's gay). So what he does is he lets his childhood friend/gay lover (who is a doctor) drug his wife and make love to her while she's asleep for several nights. Either to satisfy her sexually (it manifests in her dreams and she even thanks her husband in the morning, thinking it is him who is fucking her) or to impregnate her or both.
One night, the wife wakes up while the doctor is banging her. She feels weak and is immobile so she just pretends to sleep (20:48). She also hears her husband and the doctor talk that night and finds out about their plan.
During a flashback scene, the drugged-out wife, half-conscious and with eyes closed, began proactively having sex with the doctor during one of those nights that he was fucking her (36:37). She even switched places with him and humped on top of him, still with her eyes closed. She didn't take off her nightgown, though.
The wife seduces the doctor during dinner to try to get him on her side against her husband (54:32). She sits on his lap and makes out and pets with him. They are interrupted by a maid.
A few scenes later (1:00:36), the wife invites the doctor to come over and makes out and pets with him by the front door, while continuing to convince him to betray her husband. She tells him that she knows that it was him who was fucking her every night.
More flashback cheating scenes, some unique like the wife humping on top of the doctor, are shown in the climax part of the movie. Non-nude.
Watch Cut Version below
Note: The scene where the half-conscious wife was proactively fucking the doctor, and some other scenes, are gone in this cut version.
---
---
---