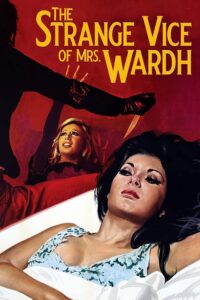 ---
An ambassador's wife discovers that one of the men in her life - either her husband, an ex-lover, or her current lover - may be a vicious serial killer.

Mrs. Julie Wardh returns to Vienna with her husband Neil Wardh, who is an investor in Wall Street. Julie and Neil have been married for one year. Julie has trauma from her former boyfriend Jean, who was a sadistic man. While Neil has meetings in Austria, Julie spends the vacation with her friend Carol Brandt. They go to a party where Carol introduces her handsome cousin George Corro, who has just inherited a fortune with her. When Julie sees Jean at the party, she decides to leave the place. Soon Julie, who is neglected by Neil, has a love affair with George. Meanwhile, a serial killer that kills women with a razor blade is terrifying Vienna and the inspector has no lead to follow. When Julie is blackmailed because of her love affair with George, she suspects Jean might be the blackmailer. Carol decides to go to the meeting with the blackmailer and is killed. Julie believes that Jean might be the wanted killer and decides to leave Vienna and Neil to go to Spain. Will she be safe and loved?
|
Cheating Notes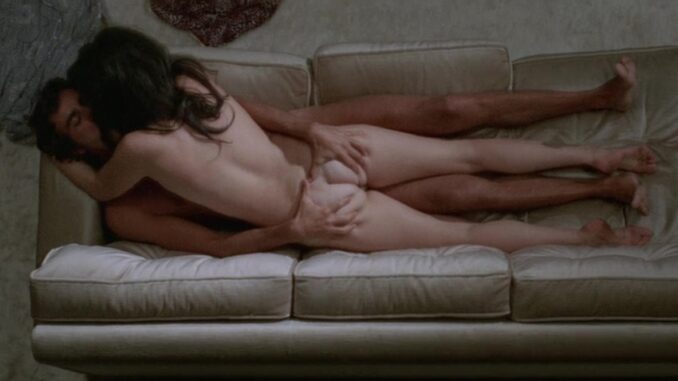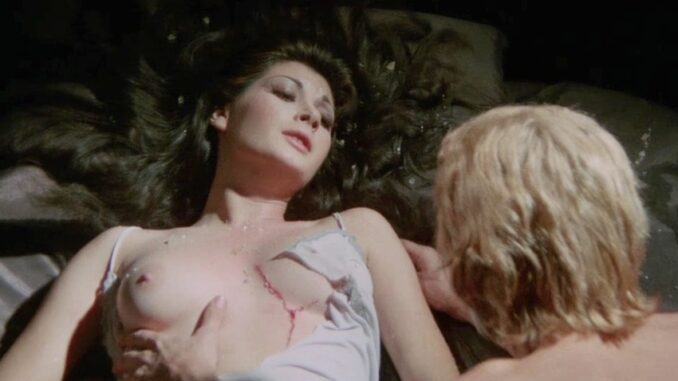 In the early part of the film, we see a couple of flashbacks of Mrs. Wardh (Edwige Fenech) and her ex-lover as she recalls their type of lovemaking: he's a sadist, and hurting her is part of their sex. She loves and hates it at the same time.
Mrs. Wardh is introduced by her friend Carol to Carol's cousin, George, at a party. He starts pursuing her. After resisting his charms for a brief period, and with Carol in favor of an affair between them, she gives in. After he gives her an exhilarating ride on his bike, they kiss, first at her place, and then in front of his. She doesn't intend to fuck him that night, but a passing black car spooks her, thinking it might be the killer, so she comes up with George to his place and fucks him on his couch.
Later in the movie, when Mrs. Wardh's husband goes to the police station to deliver a piece of evidence against the killer, she just leaves without giving him any notice and comes with George to a beach town in Spain. She wants to be with him instead of her husband in these times when she feels unsafe. They go scuba diving at their destination and make love on the boat after.
Watch Full Movie Online
With English subs.
---
---
---