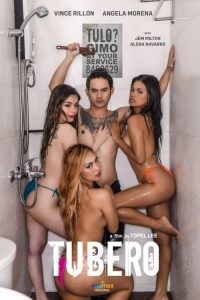 ---
A frigid woman worries that her man would leave her especially when, after she catches him having sex with his friend's shared girlfriend, he offers her an ultimatum: to start satisfying him sexually or they'll have an open relationship. So she hires a plumber who offers "extra service" to help her become better in bed. But as she falls for the 'plumber', she becomes torn between her boyfriend and her newfound love.
|
Cheating Notes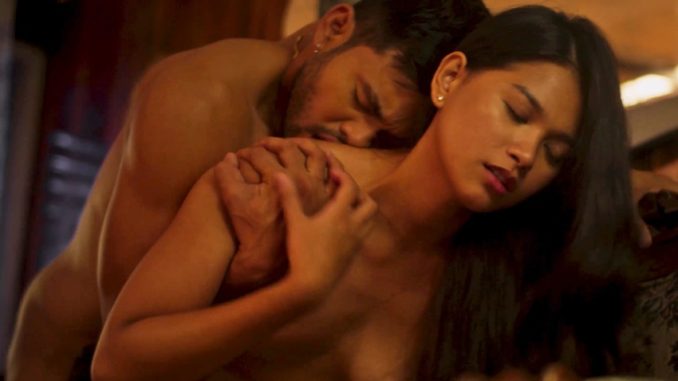 A frigid young woman (Angela Morena) worries that her man would leave her for not satisfying him sexually so she hires a plumber who offers "extra service" to help her become better in bed. She ends up falling for the guy, hiring him as a stay-in handyman for the construction of a home and fucking him beside her passed-out fiance.
Highlights/hot scenes in the film:
The fiancee turning out to be not really frigid but she just really needs foreplay and a good talk with her lover, which the 'plumber' provides and her fiance doesn't (he likes quickies).
The fiancee not letting the plumber kiss her (33:25) during their first sex, because kissing connotes intimacy which she still doesn't really feel with him at this point, and she's even paying him for sex. Contrast that with her passionate kissing with him during their later bouts of lovemaking.
The way the fiancee playfully smiles and enthusiastically nods when her friend asks her if she wants to fuck the 'plumber' again after their first time.
The development of the fiancee and the plumber's relationship. Their dialog and interactions really help in establishing it.
The great sex that the fiancee gives to her fiance when he arrives home after being at sea for several months (he's a sailor). Specifically, the idea that she has become better in bed because she has been fucking another man for several months while her fiance is away.
The fiancee gleefully recommending the plumber (who also has carpentry skills) to her fiance to work on the construction of their home when the opportunity arises, to have more chances to fuck him (but of course, she denies that to the plumber initially, telling him that she only wants to help him get employed). This is after telling the plumber that they shouldn't and couldn't meet anymore because her relationship with her fiance has been improving.
The fiance interviewing the plumber for the job with his fiancee in there.  I mean, the idea that she is fucking the guy but her fiance has no clue about it and is even joking to the plumber that he can use all the things in the house (he's going be a stay-in) except her, not knowing that he already 'used' her. Later, when the fiance is drinking with the plumber (with the fiancee also with them), he also brags to him how good his fiancee is in bed, not knowing that the plumber knows it because he has already sampled her bed skills and is in fact responsible for her becoming good at it.
The fiancee and the plumber fucking beside her passed-out fiance (1:12:21). This is their hottest cheating scene (if you like that sort of fetish, of course). She fucks him again later in his quarters (1:27:01), which is their second hottest scene, as she is now fucking him more passionately than their first few ones because she has more emotions for him now. They even both cry when they talk after sex, when she tells him that she really wants to end their relationship this time.
Summary
Don't let the raunchy poster and overused adult-film trope (a plumber fucking a housewife, or in this case, a fiancee) suggested by the synopsis discourage you from watching this film, as it is a very hot cheating-fiancee movie with an intricate plot (emotion-wise) and heart, which makes the sex scenes hotter. If you like hold-the-moan sex, the hottest cheating scene would be when the fiancee and the plumber/handyman fuck beside her passed-out fiance (1:12:21). The second hottest would be their sex in his quarters a few scenes after that (1:27:01), as it's more passionate than their first few bouts of lovemaking because she has then really fallen in love with him.
---
---
---